Memorial Medical Center-Livingston Invests $1.6 Million to Bring Residents Advanced Technology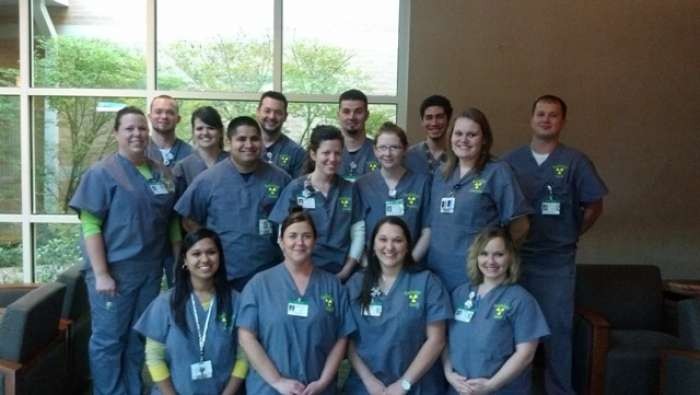 Memorial Medical Center-Livingston is significantly enhancing the quality of health care in Polk County thanks to a recent $1.6 million investment within the hospital's Imaging Center. In just one year, the hospital added a nuclear medicine camera, a 128-slice CT scan, 4D ultrasound, Cardiac Echo machine and surgical C-Arm system as part of a massive initiative to upgrade the imaging capabilities in Livingston.
Nuclear Medicine Camera
At the beginning of the year, the hospital began its expansion of the Imaging Center with the addition of a state-of-the-art nuclear medicine system. Memorial was one of the first centers in Texas to obtain the Symbia® S Nuclear Medicine system, which allows for early detection and staging of cancer, heart disease and other hard-to-diagnose disorders. In Livingston, the new technology specifically aids in vascular studies on a molecular level.
The open design enhances comfort for a variety of patients including pediatric, geriatric, and bariatric patients. It also enables technologists to perform highly accurate organ and tissue-specific studies while accommodating stretchers and wheelchairs.
"This is a state-of-the-art system offers higher resolution studies and substantially reduces imaging time," said Dr. William Avery. "This is a large bore camera which allows imaging of larger patients in greater comfort and is part of our new emphasis on cardiac imaging."
CT Scan
A 128-slice CT scan, which provides results in just four minutes, was also added in the first part of 2012.
In just seconds, the new 128-slice SOMATOM® Definition AS-plus CT scan with Saphir technology scans a patient for a wide range of medical conditions, from trauma to strokes. Because of the Saphir technology, the amount of radiation required to perform the scan is reduced by nearly 50 percent, which significantly lowers the patient's risk for developing cancer. The scanner may also eliminate the need for follow-up tests and potentially shorten hospital stays due to the much clearer images it provides.

4D Ultrasound
Memorial Medical Center-Livingston purchased a revolutionary four-dimensional ultrasound system in September.
The 4D Ultrasound machine shows parents their unborn fetus as it winks, blinks and smiles in real time.
It also assists in diagnosing gynecological issues by allowing physicians the capability to study the uterine cavity, the fallopian tubes and the ovaries in detail. It also assists in the detection of ectopic pregnancies, ovarian cysts and endometrial polyps. The 3D and 4D capabilities allow for enhanced breast imaging and elastography, a non-invasive method of detecting tumors

Cardiac Echo machine
When a patient comes to the emergency department at Memorial complaining of chest pain or even a potential heart attack, time is of the essence. With the new xMATRIX cardiac ultrasound system getting the best image possible of the beating heart makes the difference in diagnosis and future treatment.
The new machine views images of the heart much like a sonogram of an unborn child. This new system provides clearer images with 2D and 3D capabilities which can facilitate a quicker, less costly diagnosis and treatment of heart disease.
"Ultrasound imaging is hugely beneficial because it is a relatively low cost and non-invasive way to look inside the body," said Memorial Medical Center-Livingston Interim Administrator Earl Denning. "With this system, it's easier and quicker to provide answers for our patients, and results from the ultrasound exam can reduce the need for more invasive procedures."
C-Arm
The GE OEC 9900 Elite C-Arm machine provides real time imaging in the operating room during general, orthopedic, vascular and cardiac procedures. The open concept machine encircles the patient during surgery and continuously provides internal images to enhance visualization for the physician. High quality monitors allow the staff to see the near perfect images from several vantage points in the operating room.
"The new C-Arm provides our surgeons a clearer internal image, while lowering radiation exposure for our patients," Denning said. "It's a win-win situation, and we're proud to have such a cutting edge machine at our fingertips here in Livingston."
Our Commitment
Expanding the hospital's inpatient diagnostic capabilities enables Memorial Medical Center-Livingston to offer high-quality services and deliver cost-effective care to area patients. Memorial is dedicated to its commitment to Polk County and surrounding areas.
Publish date:
Wednesday, February 20, 2013
Find a Doctor
---
Looking for a doctor? Perform a quick search by name or browse by specialty.