Memorial Medical Center-Livingston Offers Pediatric Echocardiograms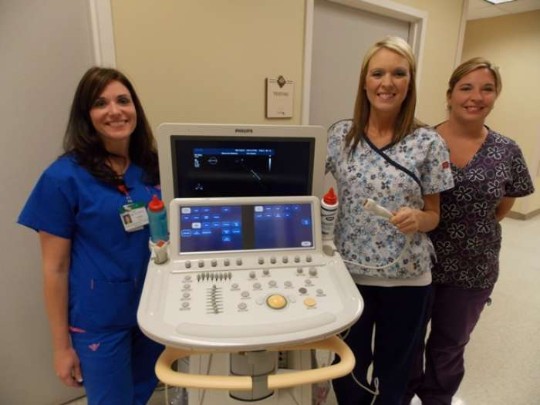 Memorial Medical Center-Livingston is committed to the hearts of our smallest patients. The hospital now offers pediatric echocardiograms in the state-of-the-art Imaging Center.
Echocardiography has become the primary imaging tool in the diagnosis and assessment of congenital and acquired heart disease in infants, children, and adolescents, according to a report from the Task Force of the Pediatric Council of the American Society of Echocardiography.
Recently, Memorial received a new attachment for the hospital's current echocardiograph machine. Pediatric echocardiograms are now performed on newborns and pediatric patients in Polk County, and local physicians can order an echocardiogram as an outpatient test for any pediatric patient.
Trained sonographers can detect cardiac abnormalities, including murmurs, in children from birth to adolescence.
For newborns, the test allows a pediatrician to evaluate the source of a heart murmur to determine if the newborn needs to be seen for an outpatient follow up appointment, or if the baby needs to be transferred due to a serious condition.
"This new transducer for pediatric echocardiograms allows us more options for diagnosing our tiniest patients right here at home," said Chief of Pediatrics Carol L. Jacobs, MD. "It can be scary for any parent when their child needs to have their heart evaluated, but we can lessen this stress by keeping our patients here in Livingston for those tests."
The scan is reviewed by Pediatric Heart Specialists in Dallas and the results are returned to the primary care provider in less than 24 hours.
Publish date:
Wednesday, June 12, 2013
Find a Doctor
---
Looking for a doctor? Perform a quick search by name or browse by specialty.