Memorial Medical Center - Livingston Receives Book Case in Memory of Sheila Koperna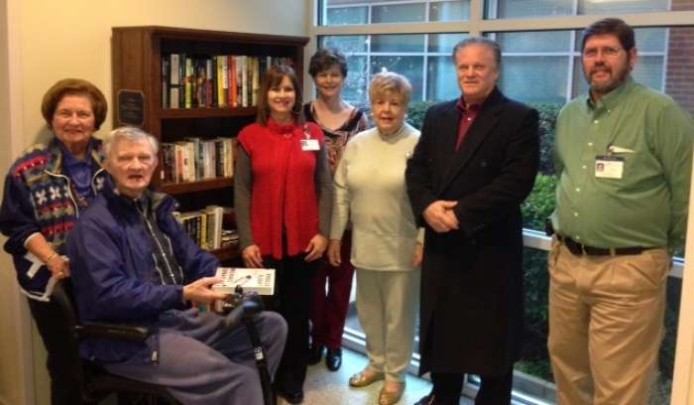 The Food for Thought Book Club of Livingston recently presented a book case to Memorial Medical Center-Livingston in memory of Sheila Koperna. Pictured with the book case are Betty Peebles, Bill Koperna, husband of the deceased, Peggy Stapleton, Executive Assistant, Darlyn Dusek, Kathy Clark, Randy Slack, CEO, and Dale Griswold, Director of Supply Chain. Members of the book club also donated books for the hospital's reading library. These books can be checked out and returned on the honor system. The Auxiliary Volunteers welcome additional book donations.
Publish date:
Thursday, February 20, 2014
Find a Doctor
---
Looking for a doctor? Perform a quick search by name or browse by specialty.