Memorial Medical Center-Livingston Welcomes Back Family Practice Physician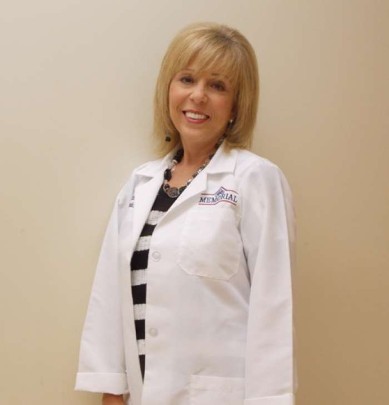 Memorial Medical Center-Livingston welcomes back Sandra Kay Hutchison, M.D. to Polk County. Dr. Hutchison is board certified in Family Medicine and joins the experienced team at Memorial Clinics.
Dr. Hutchison practiced at Memorial Clinics from 2009 to 2011. Most recently, she had a family medicine practice in Coldspring. She was also the associated medical director for TRI-CARE Hospice in Cleveland. Before her time at Memorial Livingston, Dr. Hutchison served as a resident physician at the Oklahoma University-Tulsa Family Medicine Program in Tulsa, Oklahoma. She was also President/CEO and primary care provider of the Family Care Specialists in Lake Jackson, Texas, where she established the first nurse practitioner owned medically underserved family practice and industrial medical facility in the state of Texas.
"Dr. Hutchison has a wide range of experience from her days as a nurse and family practitioner to current role as a family physician, and we are thrilled she has decided to come back to serve on the Memorial medical staff," Memorial Medical Center-Livingston Chief Nursing Officer Jackie Gordon said.
She received her Bachelor of Science degree in Nursing from the University of Texas at Houston, a Master of Arts degree in Counseling Psychology from Liberty University in Lynchburg, VA, and a Master of Science degree in Nursing – Family Nurse Practitioner from Texas Woman's University in Houston. She earned her doctorate from the International University of Health Sciences & St. Christopher's Iba Mar Diop College of Medicine in Senegal and completed her medical training at the University of Oklahoma College of Medicine in Tulsa, Oklahoma.
Dr. Hutchison is now seeing patients at the Medical Arts Pavilion located at 403 Ogletree Drive, Suite 210 in Livingston. Patients can schedule an appointment by calling 936-327- 7799. Her office hours are Monday through Thursday from 8 a.m. to 5 p.m., and Friday 8 a.m. to noon.
Her office accepts most major insurance, Medicare and Medicaid.
Publish date:
Thursday, August 29, 2013
Find a Doctor
---
Looking for a doctor? Perform a quick search by name or browse by specialty.