Memorial Medical Center-Livingston Welcomes New OBGYN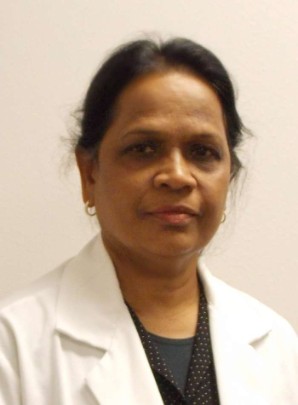 Memorial Medical Center-Livingston welcomes Mary Garnepudi, M.D. to the medical staff in Polk County. Dr. Garnepudi specializes in obstetrics and gynecology and joins Memorial Clinics.
With more than 30 years of experience, Dr. Garnepudi comes to Livingston from her private practice in Cleveland, Texas.  She has worked as an attending physician at Cleveland Regional Medical Center, the City of Houston Health Clinics, and also in New York, Baltimore and Baylor College of Medicine, where she did a clinical fellowship.
"We're so glad Dr. Garnepudi has brought her practice just up the road to Livingston," Memorial Medical Center-Livingston's Interim CEO Earl Denning said. "She brings with her a wealth of knowledge and experience – along with a great amount of compassion – that we know our patients here in Polk County have come to expect from our Memorial Clinics physicians."
Dr. Garnepudi graduated from the Andhra University in India with her doctorate of medicine degree. She completed her post-graduate training at Guntur Medical College in India, as well as a residency at Catholio Medical Centers of Brooklyn and Queens Affiliated with Downstate University of New York.
Dr. Garnepudi is now seeing patients at the Memorial Medical Arts Pavilion located at 403 Ogletree Drive, Suite 205, in Livingston. Patients can schedule an appointment by calling 281-592-3344. Her office hours are Tuesday and Thursday from 8 a.m. to noon and 2 p.m. to 5 p.m.
Her office accepts most major insurance, Medicare and Medicaid.
Publish date:
Wednesday, June 26, 2013
Find a Doctor
---
Looking for a doctor? Perform a quick search by name or browse by specialty.