Memorial Medical Center - Lufkin Adds to Corrigan-Camden Medical Technician Class
Memorial Medical Center – Lufkin recently donated supplies to the Nurses Aide Training and Competency Evaluation Program (NATCEP) at Corrigan-Camden High School.  The program, a Certified Nurse Assistant course, is designed to provide the clinical skills and knowledge necessary for persons to be employed by long term health care facilities as nurses' aides registered with the State of Texas.  Deana Parker (right), LVN and NATCEP Instructor, thanks Lindsey Mott (left), Community Relations Specialist at Memorial, for the supplies and equipment donated by Memorial.  The donated items will be used in a clinical skills training lab to give students in the program a hands-on opportunity to practice skills needed to complete the course.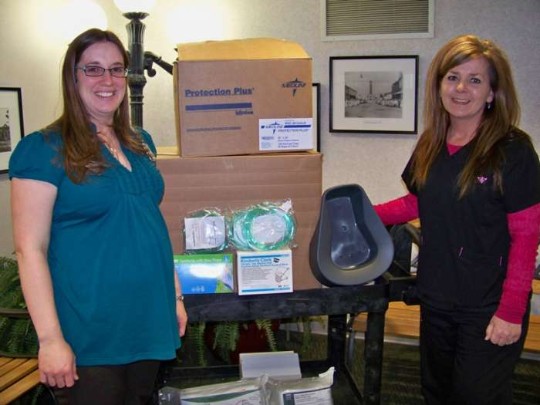 Publish date:
Wednesday, January 11, 2012
Find a Doctor
---
Looking for a doctor? Perform a quick search by name or browse by specialty.