Memorial Medical Center-Lufkin Looking for a Few Good Volunteers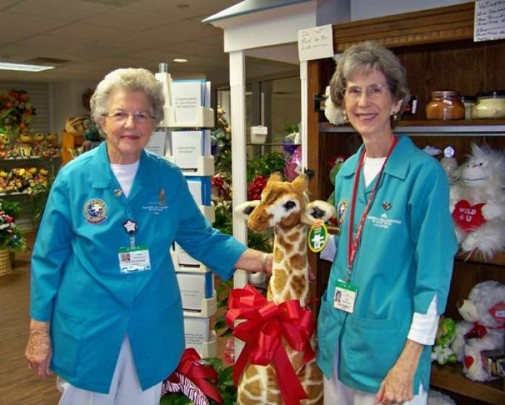 Memorial Medical Center-Lufkin Volunteer Auxiliary is looking for additional volunteers who want to be part of a vital organization aimed at helping others.
This group of energetic volunteers provides assistance throughout the hospital from greeting guests and answering telephones to operating the gift shop and popping popcorn.
"Our volunteers work throughout the hospital in positions that best fit their talents and the needs of the hospital," Volunteer President Gloria Gregory said. "As one of the largest volunteer organizations in East Texas, the Auxiliary is dedicated to serving our patients and employees at Memorial."
Volunteers must be at least 18 years of age and must work a four-hour shift each week. Volunteers enjoy numerous benefits including a uniform furnished by the hospital, a free tuberculosis test, flu shot and mammograms for women under age 65.  A free meal is provided on the day they work, as well as, a luncheon at the quarterly general membership business meetings.   Designated parking is available, also.
In their traditional blue vests and white pants, the Memorial Volunteer Auxiliary raises funds from popping popcorn with the proceeds going toward scholarships for graduating high school seniors wanting to pursue the medical field.  Profits from the Memorial Gift Shop and other fund raisers go toward purchasing equipment for Memorial Medical Center-Lufkin.
 
Anyone interested in joining the Volunteer Auxiliary should contact Gloria Gregory at (936) 631-7237.
Publish date:
Wednesday, February 13, 2013
Find a Doctor
---
Looking for a doctor? Perform a quick search by name or browse by specialty.