Memorial Medical Center-Lufkin Nurses Participate in National Health Study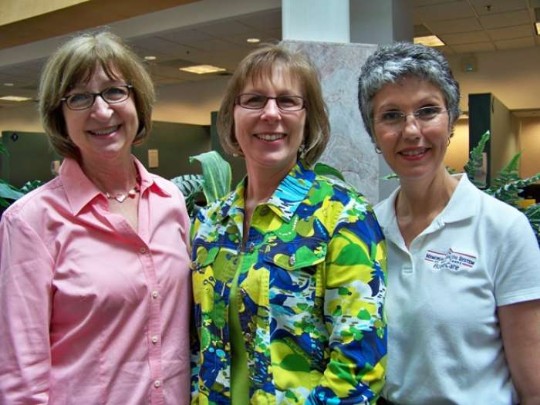 Whether it's the compassion they exude at a patient's beside or the lesser known contributions they offer, there's no doubt nurses deserve a great bit of gratitude for their hard work and dedication. During National Nurses' Week, Memorial recognizes the contributions its nurses have made locally and nationally to the overall well being of women everywhere.
In the 1970s, Harvard University called upon nurses across the country to be part of a monumental women's health study. The first national Nurses' Health Study began in 1976 with 122,000 nurses from the 11 most populous states in the country, including Texas. Ninety percent of the nurses who initially joined the study are still involved today.
The second study, NHS2, included an additional 116,686 registered nurses born between 1947 and 1962. Several nurses at Memorial signed up for the second study and still participate to this day.
When Memorial's Director of Clinical Informatics Mary Bannon, RNC, BSN joined the study, she said the focus was on cancer and any correlation with oral contraceptives, as well as diet and lifestyle risk factors.
"As a nurse I felt I should be an advocate for promoting healthy lifestyles, healthy work hours and an environment that supported it," Bannon said. "I felt that it was my duty as a nurse considering Knowing that the information we collected would assist in identifying risk factors and interventions for prevention or slowing the progression of chronic illness or disease."
As one of the longest running research projects in the country, participation from nurses all over the country has led to findings about women and cardiovascular disease; trans fats and its association with higher risk for heart disease; and that moderate alcohol intake reduces stroke risk in women.
Just this week, researchers at Albert Einstein College of Medicine of Yeshiva University in collaboration with Nurses' Health Study investigators have shown that levels of certain related proteins found in blood are associated with a greatly reduced risk for developing type 2 diabetes up to a decade or more later.
Over the years, researchers asked the nurses to send in samples of blood, urine, hair and fingernail clippings, along with fill out questionnaires twice a year. Because of their higher level of education and training, nurses were able respond with a great degree of accuracy to technically worded questionnaires; however, their lifestyle habits when it came to eating and exercise did not differ much from the country's norm.
"Nurses are similarly educated so they answer the questions from the same frame of reference," said Director of Memorial's Community Based Care Director Patricia Jones, RN, BA, CHCE. "But nurses are just like everyone else. Some of us eat well and exercise, and some of us don't. Some make good choices about alcohol and tobacco, and some don't."
As a third group of nurses is currently being recruited nationally, the wealth of knowledge gleaned from nurses continues to grow.
"I think this study has been beneficial, and I think we have more to discover," Memorial's Interim Chief Nursing Officer Maureen Winchell said. "We've already learned so much about estrogen and other hormone replacement, but just imagine what else we could learn about women's health through the longevity of the Nurses' Health Study."
Cutline: Interim Chief Nursing Officer Maureen Winchell, Director of Clinical Informatics Mary Bannon, RNC, BSN, and Community Based Care Director Patricia Jones, RN, BA, CHCE all participate in the Nurses' Health Study.
Publish date:
Sunday, May 06, 2012
Find a Doctor
---
Looking for a doctor? Perform a quick search by name or browse by specialty.