Memorial Medical Center – Lufkin Recognizes Facility Management Team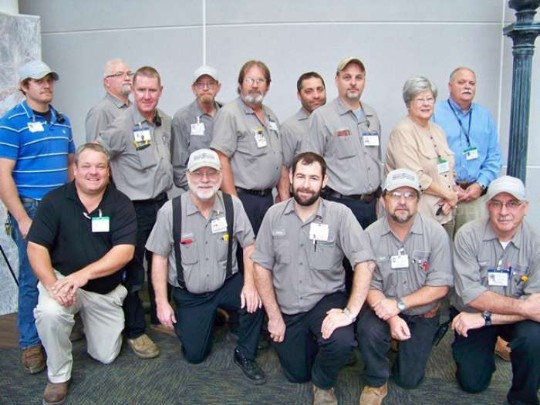 From keeping power available to keeping the water running and much more, the health care facilities team makes it possible for the hospital to take care of patients day in and day out.  Memorial Medical Center – Lufkin recently recognized the facilities team including (back, l to r) Desmone Smith, Mike McFarland, Lloyd Wallace, Terry Barnett, Bob Walsh, Tracey Manley, Daniel Davis, Sherry Fox, Jeff Hyde, Director of Support Services (front, l to r) Darryl Day, System Plant Operations Manager, Lawrence Bailey, Jason Roy, Wade Bryan and Kenneth Keely (not pictured: Jerry Foote, Mark Ramsey, Terry Cutler and Jim Hornbuckle) during National Healthcare Facilities and Engineering Week.  These individuals work in various areas of facilities, including buildings and grounds, plant operations, design and construction and more.  This group, though often unseen, serve a vital role in the delivery of care for patients.
Publish date:
Tuesday, October 29, 2013
Find a Doctor
---
Looking for a doctor? Perform a quick search by name or browse by specialty.