Memorial Medical Center – Lufkin Recognizes Health Information Professionals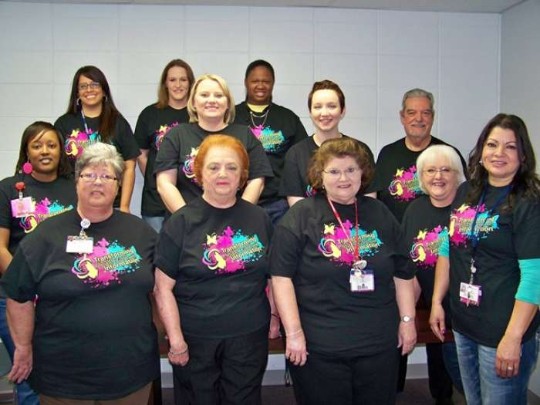 Health information professionals at Memorial Medical Center – Lufkin were recently recognized during the 25th annual Health Information Professionals (HIP) Week.  This week spotlights the important role HIPs play in healthcare delivery.  Among those being recognized were (back row, l to r) Lisa Mann, Kristi Thompson, Syreeta Stewart (middle row, l to r) Nichole Anthony, Charity Hedden, Heather Gaston, Bob Bowers (front row, l to r) Phyllis Keith, Mary Sears, Sarah Williams, Donna Renfro and Giby Hernandez (not pictured: Jennie Ferguson, Debbie Snowden, Katrina Harris, Brenda Carr, Fonda Cooper, Jenny Brandon, Katie Kettering, Kendal Brown, Mary Mullins and Susan Clark).  These individuals play an important role within the organization by maintaining accurate health information records.  From the electronic health record to the upcoming changes in health care, these individuals are a vital part of the Memorial team. 
Publish date:
Friday, March 28, 2014
Find a Doctor
---
Looking for a doctor? Perform a quick search by name or browse by specialty.