Memorial Medical Center - Lufkin Recognizes Occupational Therapists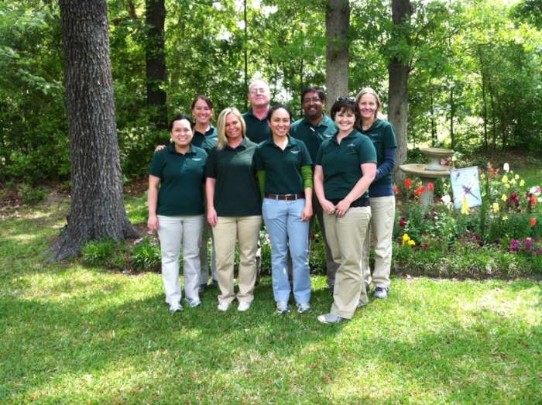 Helping patients improve basic motor functions, improve reasoning abilities and learn how to compensate for permanent loss of function are just a few of the things Occupational Therapists (OT) do to help patients in rehabilitation settings.  Memorial Medical Center – Lufkin recently recognized members of the Occupational Therapist team including (back row from left) Krista Long, OTR; Dean Seiser, OTR; Ram Sheshadrinathan, OTR; Sandy Kraemer, OT (from row from left) Desiree Flores, OTR; Shauna Gibson, COTA; Myhr Go, OTR and Angela Trial, COTA, during OT Month.  These therapists play a vital role in helping patients improve their ability to perform tasks in living and working environments.
Publish date:
Thursday, May 02, 2013
Find a Doctor
---
Looking for a doctor? Perform a quick search by name or browse by specialty.