Memorial Medical Center - Lufkin Recognizes Speech Language Pathologists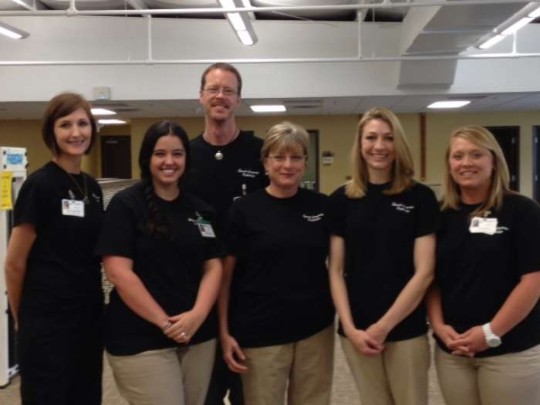 Assessing, diagnosing, treating and helping to prevent disorders related to speech, language, cognitive-communication, voice, swallowing and fluency is all part of being a speech-language pathologist or speech therapist.  Memorial Medical Center – Lufkin recently recognized members of the Speech Language Pathology team including (from left) Julie Christensen, Jessica Conn, Aaron Davis, Pam West, Kristin Holloway, and Jodi Jordan during May, Better Speech and Hearing Month.  Speech pathologists can help individuals who have been affected by stroke, Parkinson's disease, head & neck cancers, swallowing difficulties, and developmental delays.
Publish date:
Friday, June 07, 2013
Find a Doctor
---
Looking for a doctor? Perform a quick search by name or browse by specialty.