Memorial Medical Center-Lufkin Volunteers donate bariatric stretcher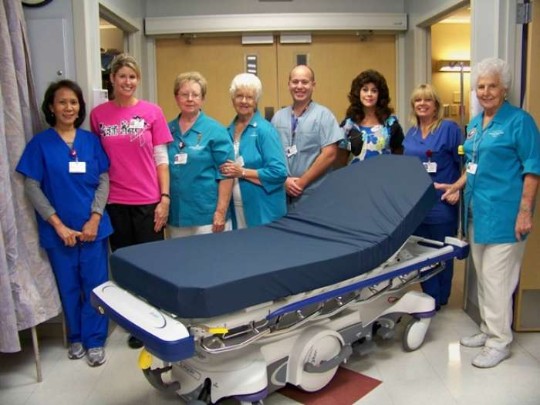 The Memorial Medical Center-Lufkin Volunteer Auxiliary recently donated a $6,000 Stryker brand stretcher to the hospital's surgical recovery department. The state-of-the-art bariatric stretcher can handle up to 700 pounds of weight due to its sleek design and easy-to-maneuver features. The built-in hydraulic system also makes it easier for the clinical staff to lower or raise patients while on the stretcher.
Money raised through scrub and jewelry sales and the Memorial Gift Shop makes it possible for the Volunteer Auxiliary to support the care of patients at Memorial.  
Publish date:
Monday, September 17, 2012
Find a Doctor
---
Looking for a doctor? Perform a quick search by name or browse by specialty.