Memorial Medical Center-San Augustine Celebrates 9 Years of Safety
For 9 consecutive years, Memorial Medical Center – San Augustine has been recognized for employees' diligence in maintaining a safe work environment for themselves and co-workers.  Memorial was recently recognized during a luncheon for 9 years of no lost time accidents.  Those in attendance included, front from left, Jack Cassidy, Stacy Burks, Wendy Tylich, Kasey Radican, Sascha Johnson, Deborah McDaniel, Michelle Brooks, Theresa Larkin, back from left, Diana Cotton, Sharonda Davis, Cheryl Davis, Aaron Taylor, Sandy Hopson, Debbie Cassidy, Darlene Williams, Carl Horne, Martha Evett, Nelda Hensarling, Angela Cartwright and Ken Jobe.  The employees of Memorial Medical Center – San Augustine have received this distinction by not missing work due to injuries that occurred on the job.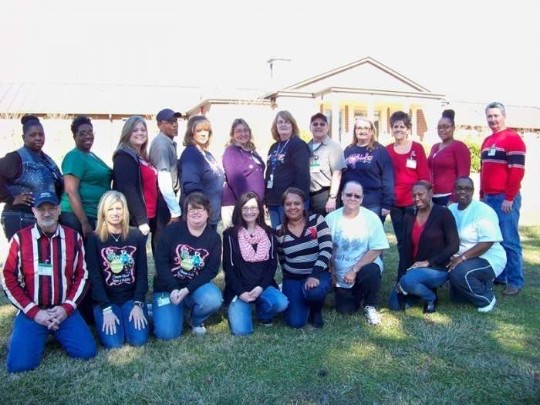 Publish date:
Friday, January 11, 2013
Find a Doctor
---
Looking for a doctor? Perform a quick search by name or browse by specialty.