Memorial Medical Center-San Augustine Receives Quality Health Care Award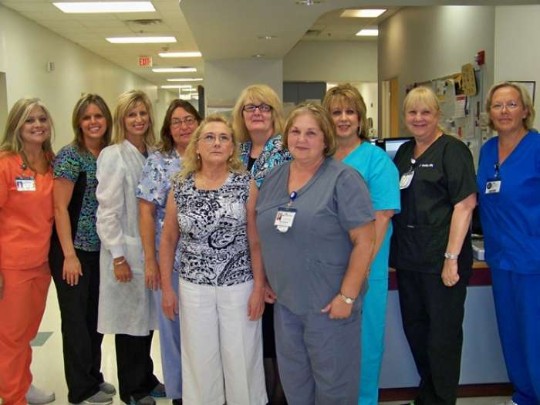 Memorial Medical Center-San Augustine was recently recognized for their commitment to enhancing the quality of care given to its patients. TMF® Health Quality Institute, the Medicare Quality Improvement Organization for Texas announced Memorial received the Texas Hospital Quality Improvement Gold Award for 2014.
The award recognizes Texas hospitals that have enriched outcomes in patient care and enhanced their performance on specific national quality measures, such as heart failure and pneumonia.
"Proven standards of care can save lives," said Memorial San Augustine Chief Executive Officer Darlene Williams. "We will continue to enhance our quality improvement efforts through our collaboration with partners and with TMF Health Quality Institute to ensure that every person gets the right care at the right time, every time."
Overall, 135 hospitals in Texas received an award from TMF, however, only 33 other hospitals in the state received the program's highest achievement, the Gold Award.
"TMF is proud to recognize these hospitals for promoting quality improvement activities and their senior management for promoting a quality culture," said Tom Manley, CEO of TMF Health Quality Institute. "Quality improvement is a complex and demanding process, and we thank Memorial Medical Center-San Augustine for their commitment to improving the health of Texans and the efficiency of health care in our state."
The award is sponsored by TMF, Texas Hospital Association and Texas Organization of Rural and Community Hospitals.
"We are proud to have achieved this recognition. Our success illustrates our commitment to patient safety and to delivering quality health care," Williams said. "It was a significant amount of work, but well worth it because it was the right thing to do for our patients."
Publish date:
Wednesday, June 25, 2014
Find a Doctor
---
Looking for a doctor? Perform a quick search by name or browse by specialty.