Memorial Medical Center-San Augustine Teams Up with Ministerial Alliance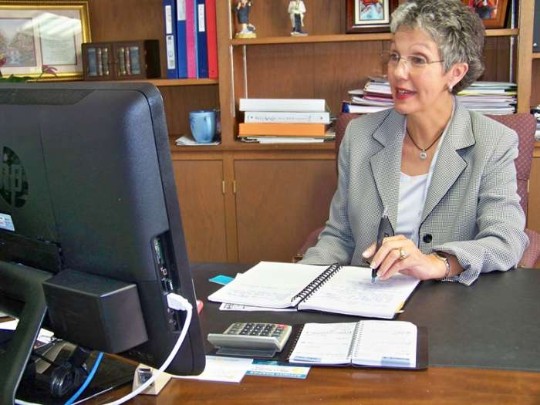 Memorial Medical Center – San Augustine is teaming up with the San Augustine Ministerial Alliance to educate the community about upcoming changes in the way healthcare is delivered.
"We have information that can be helpful to members in the San Augustine community," said Patricia Jones, Director of Community Based Care for Memorial Health System of East Texas.  "For example, one of the things we will be highlighting is how to use your Medicare to your best advantage.  We knew that a great way to reach many in the community with this valuable information would be teaming up with the Ministerial Alliance." 
Ms. Jones met with members of the Alliance, Reverend Amos Horton, Reverend Clois Rodgers, Reverend George Cartwright and Reverend Rayford Caraway, to plan a program to present over the next several months to members of the Reed Chapel Church and other interested churches in San Augustine.  In January, Ms. Jones will present to Mission Group 1 and Mission Group 2 at Reed Chapel.  Additionally, Ms. Jones will speak with the San Augustine Garden Club regarding preventing potentially avoidable re-hospitalizations. Memorial offers several local programs to assist patients to remain in the community for treatment to promote recovery following hospitalization.
With many changes in healthcare on the horizon, MMC-San Augustine wants to help the community it serves by providing information to help them prepare.  Topics covered by Ms. Jones will also include why Medicare is focused on patient readmission into the hospital following hospitalization and the effects of healthcare reform on individuals. 
Memorial encourages community groups to take advantage of its speaker's bureau that is well versed on upcoming governmental healthcare changes as well as a variety of medical topics.  For more information concerning these presentations or to schedule a speaker please contact Darlene Williams at 275-3446 extension 245.
Cutline:  Patricia Jones, Director of Community Based Care for Memorial Health System of East Texas, prepares a presentation on health care changes and the services of Memorial that address those changes.  Memorial recently met with the San Augustine Ministerial Alliance to discuss possible presentations for members of their congregations.
Publish date:
Monday, December 24, 2012
Find a Doctor
---
Looking for a doctor? Perform a quick search by name or browse by specialty.