Memorial Names Chief Diversity Leader and Outlines Diversity Program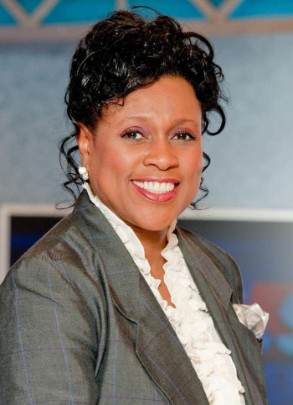 Memorial Health System of East Texas has appointed Tina Alexander-Sellers as the System's Diversity Leader.  Ms. Sellers, who joined Memorial more than year ago as a Physician Liaison, will combine those duties with the responsibilities of being the System's first diversity leader. In this role, Ms. Sellers will work closely with System leadership developing a System-wide culture where diversity and inclusion are supported strategically as well as operationally.  In addition, Ms. Sellers will be effective in developing partnerships with community organizations that represent the needs of the area's diverse population.
According to Gary Looper, Memorial President & CEO, the creation of this new role reflects Memorial's commitment to integrate diversity into the organization's culture.  "It coincides with the announcement of "Project Opportunity," an initiative to help ensure accountability for, and implementation of, Memorial's commitment to diversity and inclusion in the workforce."
The Project Opportunity goals identified include reaching more minority and under represented applicants, developing a more diverse leadership group, increasing Memorial's involvement with and support of local minority organizations, and reaching deeper into our community to provide services to minority populations.  As part of Project Opportunity, the System Board of Directors recently approved a Workforce Diversity policy that will serve as a foundation for the hospital system's diversity efforts.  
Mr. Looper says Memorial leadership sees diversity as more than just policies and practices.  "It is an integral part of who we are as a hospital system, and how we operate and how we see our future."  Mr. Looper says the creation of Project Opportunity reflects the hospital's emphasis on being diversely aligned with the communities it serves.  "It is important that we continue to grow as a diverse organization as we recognize and utilize the unique qualities found in each employee."
Currently, Memorial has more than 1400 employees within its system located in Lufkin, Livingston and San Augustine. 
"While we have always considered ourselves a diverse organization, we understand that there is more work to be accomplished so that we are diversely aligned with the ever changing population," said Mr. Looper.
Publish date:
Monday, January 27, 2014
Find a Doctor
---
Looking for a doctor? Perform a quick search by name or browse by specialty.