Memorial is now St. Luke's Health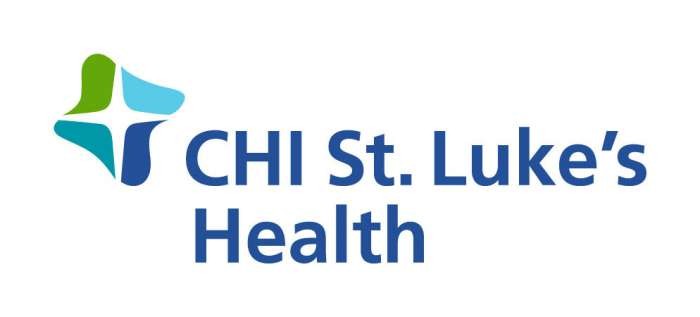 Memorial Health System of East Texas announced its much anticipated name change following its recent affiliation with the national organization Catholic Health Initiatives (CHI) and its Houston-based network now known as St. Luke's Health. The new name for Memorial is St. Luke's Health Memorial.
Ownership of the four-hospital Memorial system was transferred to CHI on June 1st of this year.  CHI acquired the six-hospital organization formerly known as St. Luke's Episcopal Health System in July 2013. As part of CHI's new brand strategy and identity to link its facilities across the nation, the Houston system was rebranded as St. Luke's Health earlier this year. 
Beginning September 4, all of Memorial's facilities and operations in East Texas will also come under the same brand, St. Luke's Health.   Keeping Memorial in the new name recognizes the strength and value of the Memorial organization that has been built over its 65-year history of serving East Texas.  Branding under St. Luke's Health recognizes all of the possibilities for bringing new, innovative health care to East Texas through the national resources and faith-based mission of CHI, and the leading-edge technology of St. Luke's, including its relationships with the Baylor College of Medicine and the Texas Heart® Institute.
"Memorial has served East Texans well for nearly seven decades," Market President Gary Looper said.  "The new name recognizes that we have affiliated with others who also have a historic reputation for serving people well, and that affiliation will strengthen the mission and viability of Memorial for the next seven decades.  We're excited that it will also increase our ability to bring new technology, resources, and a ministry to create healthier communities in East Texas."
"We are excited about the potential this partnership brings to the communities in the southeast Texas region," said Michael Covert, President & CEO, St. Luke's Health and Senior Vice President, Catholic Health Initiatives. "By working together, we can not only provide greater access to health care services, but also ensure those services are delivered as effectively and efficiently as possible."
Memorial leaders unveiled the hospital's new logo which incorporates the new CHI logo.   CHI adopted the new, unified brand nationally to reinforce its position as a transformational organization that is moving beyond exceptional medicine to exceptional health.
The new logo is supported by three key characteristics: unity, innovation and synergy. In the logo, four shapes come together to create the image of a bright guiding star and cross. The new mark symbolizes the seamless integration of Catholic Health Initiatives ignited with passion around one common mission. The dynamic transition from one shape to the next speaks to our organization's continuous transformation, while the different colors and unique shapes illustrate the diversity of the communities we serve and the diversity of the CHI organization.
Publish date:
Thursday, September 04, 2014
Find a Doctor
---
Looking for a doctor? Perform a quick search by name or browse by specialty.