Memorial Receives National Attention for Marketing Efforts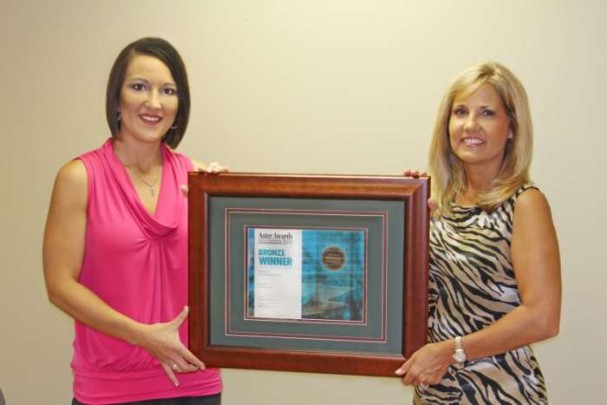 Memorial's local marketing efforts have caught the attention of a national health care magazine.  The "My Hospital for Life" campaign has been awarded the Aster Award for excellence in medical marketing by Marketing Healthcare Today, a national publication that features the "best of the best" in hospital marketing.
The "My Hospital for Life" campaign that was implemented by Memorial last year, features East Texans who were born at the hospital.  In the advertisement, the participants are holding their baby pictures and the board reads "My Hospital for Life."  The participants' photos were captured by local award-winning photographer Joe Lowery. Memorial Public Information Officer and Marketing Director, Yana Ogletree, created the concept while Casey Clark with Zimmerman Communications of Lufkin designed the outdoor boards and print ads.  "The campaign has been a lot of fun," said Ms. Ogletree.  "We have received tremendous feedback from the billboards.  As we transitioned to new boards this year, we heard from a lot of people on social sites, such as Facebook, telling us that they too were born at Memorial."
This Aster Award for excellence in medical marketing isn't a first for the marketing team at Memorial and Zimmerman Communications.  Last year the "Groovy Baby" billboard campaign that featured local babies born at Memorial was recognized and in 2010 "Stories from the Heart," a comprehensive marketing campaign that featured heart patients and their stories of healing won a gold award and was actually featured on the cover and inside spread of Marketing Healthcare Today.
Publish date:
Tuesday, July 03, 2012
Find a Doctor
---
Looking for a doctor? Perform a quick search by name or browse by specialty.