Memorial Volunteers Donate Fetal Monitor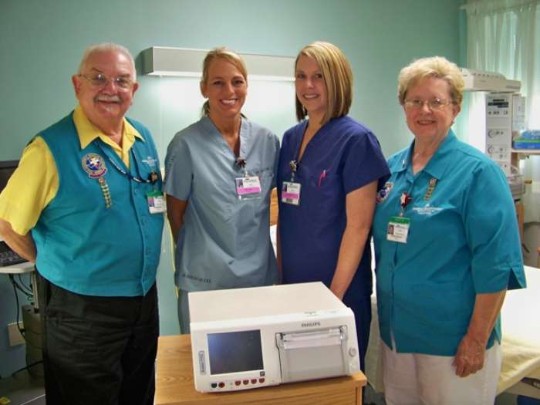 The Memorial Medical Center-Lufkin Volunteer Auxiliary recently donated a fetal monitor to the hospital's Henderson Women's and Children's Center. The state-of-the-art equipment monitors contractions, as well as the fetal heart rate. The new model utilizes touch screen technology and can monitor triplets at one time.
Money raised through scrub and jewelry sales and the Memorial Gift Shop makes it possible for the Volunteer Auxiliary to support the care of patients at Memorial.  
Publish date:
Friday, November 09, 2012
Find a Doctor
---
Looking for a doctor? Perform a quick search by name or browse by specialty.