Memorial Volunteers Donate Scholarships to Health Care Students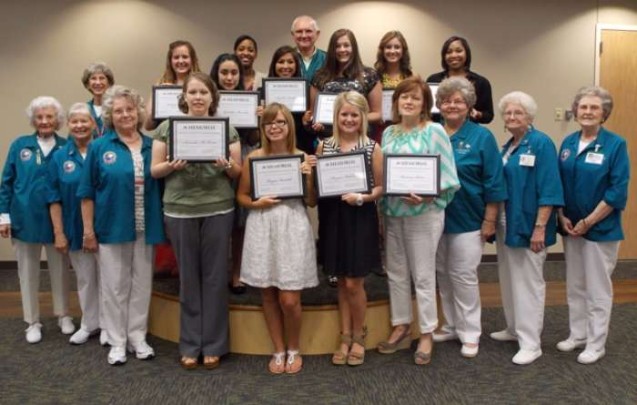 On July 11, the Volunteer Auxiliary at Memorial Medical Center-Lufkin presented $1,000 scholarships to students pursuing degrees in health care. The scholarships are funded through popcorn sales at Memorial.
Pictured from left to right: (front row) Dorothy Brock, Volunteer; Shirley Ware, Volunteer; Carolyn Crawford, Volunteer; Amanda M. Torres, Morgan Faircloth, Morgan Mullins, Teresa Stokes (accepting award for daughter BreAnn Stokes), Sarah Page, Volunteer; Alta Sharry, Volunteer; and Patsy Weems, Volunteer. (Second row) Sara Trammell, Scholarship Committee Chairperson; Kirby Goehring, Griselda Mansilla, Angelica Sanchez, Makayla Swearingen, Lee Ann Duke, and Ke'ara Williams. (Third row) Bianca Yarbrough, and Peyton Ware, Volunteer. Not pictured: Dylan Johnson, Kimberly Monroe, and Hannah Woods.
Publish date:
Tuesday, July 23, 2013
Find a Doctor
---
Looking for a doctor? Perform a quick search by name or browse by specialty.