Memorial Welcomes First Polk County Baby of 2013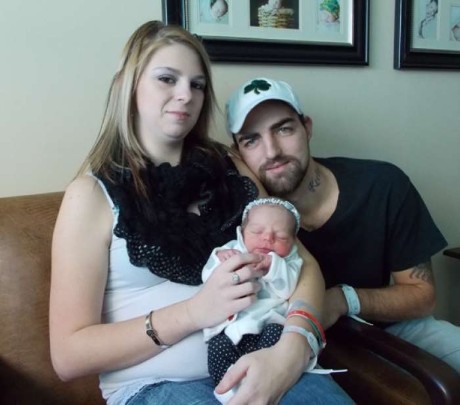 Memorial Medical Center-Livingston welcomed Polk County's first baby of 2013 on Wednesday. Kaelynn Denise Lester was born at 11:15 a.m. on January 2 to Matthew and Courtney Lester. She weighed in at 5 pounds 15 ounces and was 18 inches long.
Courtney Lester said she was surprised when she found out that baby Kaelynn was the first baby of the New Year.
"I was in labor for three days at home, but we got to Memorial right before 8 a.m., and she came at 11:15 a.m.," Courtney Lester said. "I didn't know, though, that she was the first baby born here in 2013."
The baby was named as a lasting tribute for Courtney Lester's mother, who passed away five years ago. Baby Kaelynn has two older brothers.
Thanks to an anonymous donor, the Memorial Medical Center-Livingston Volunteer Auxiliary and the hospital, the new family received baby items, such as blankets, diapers and other baby items.
Publish date:
Friday, January 04, 2013
Find a Doctor
---
Looking for a doctor? Perform a quick search by name or browse by specialty.