Memorial Welcomes New Community Relations Specialist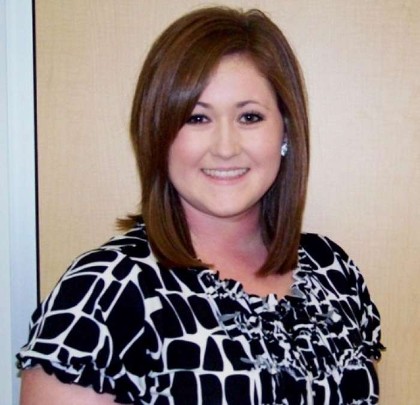 Memorial welcomes Community Relations Specialist Melissa Crager to the hospital's marketing department.
As Community Relations Specialist, Ms. Crager works extensively with local media outlets, as well as public relations, advertising and community involvement for Memorial's four hospitals in Lufkin, Livingston, San Augustine and Memorial Specialty Hospital.
With more than five years of journalism experience, Ms. Crager is a graduate of Lufkin High School, and she earned a Bachelor of Arts in Broadcast Journalism from Harding University in Searcy, Arkansas in 2006. She spent the next three years in Little Rock, Arkansas, as a nightly television news producer at KARK-TV. In 2009, Ms. Crager returned to her hometown to work as a general assignments reporter at The Lufkin News.
During her journalism career, Ms. Crager was recognized by the North and East Texas Press Association as Journalist of the Year in 2010 and has covered stories from the 2008 presidential race to the H1N1 flu pandemic in 2009 and numerous education stories in Angelina County.
"We look forward to utilizing Melissa's diverse journalism background as we reach out to our community and media outlets throughout East Texas," Memorial Director of Marketing and Public Relations Yana Ogletree said. "Her upbeat attitude and knowledge of the local community will make her an asset to our team."
Ms. Crager and her husband Brian reside in Lufkin with 5-year-old step-daughter Mary Elizabeth.
Publish date:
Wednesday, January 11, 2012
Find a Doctor
---
Looking for a doctor? Perform a quick search by name or browse by specialty.