Memorial Welcomes New Physical Medicine and Rehabilitation Physician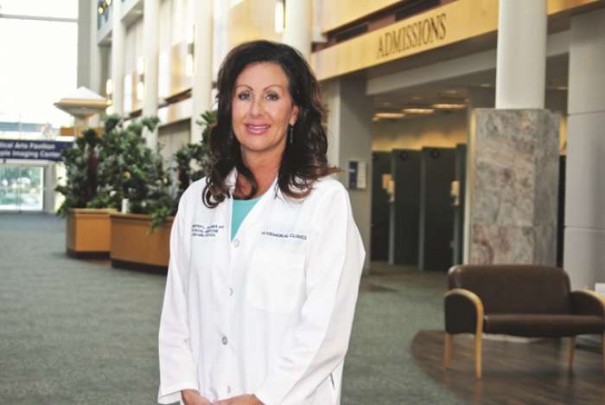 Memorial Medical Center-Lufkin welcomes Jennifer Kalmer, M.D. to the Angelina County Medical Staff.  Dr. Kalmer specializes in Physical Medicine and Rehabilitation.  She joins Memorial Clinics and is the new Medical Director for the Rehabilitation Program at Memorial.
With almost 20 years of experience, Dr. Kalmer comes to Lufkin from Scottsdale, Arizona where she operated her own private practice as well as serving as the Medical Director of Outpatient Services at Healthsouth Scottsdale Rehabilitation Hospital and Rehab Program Medical Director at Life Care Center of Scottsdale.  Before moving to Arizona, she served as the Assistant Medical Director of Rehabilitation Services at Cox Health Systems in Springfield, Missouri.
Board Certified in Physical Medicine and Rehabilitation, Dr. Kalmer is a graduate of the Medical School of Wisconsin in Milwaukee, Wisconsin.  She completed a transitional internship at St. Luke's Medical Center in Milwaukee and her residency in Physical Medicine and Rehabilitation at Baylor College of Medicine in Houston, Texas.
Dr. Kalmer specializes in nerve, muscle and bone injuries or illnesses and treats a wide range of problems from sore shoulders to spinal cord injuries.  She performs electrodiagnostic studies as well as Botox injections for management of spasticity following stroke or brain injuries.
"One area that a Physical Medicine and Rehabilitation physician works in is stroke care," said Rick Hefner, Vice President of Business Development at Memorial.  "Dr. Kalmer, while being knowledgeable in all areas of her specialty, has a special interest in helping those who have suffered a stroke.  As Memorial's stroke program continues to grow, we know that Dr. Kalmer will be an excellent addition to our team."
Dr. Kalmer is now seeing patients in Lufkin.  Her Lufkin office is located in the Medical Art Pavilion on the Memorial campus at 1105 W. Frank Ave., Ste. 240, Lufkin, TX 75904.  Appointments can be made by calling 936-631-6792.
Publish date:
Monday, November 11, 2013
Find a Doctor
---
Looking for a doctor? Perform a quick search by name or browse by specialty.