Nurse Practitioner, Lifelong Learner Earns Doctorate at Age 71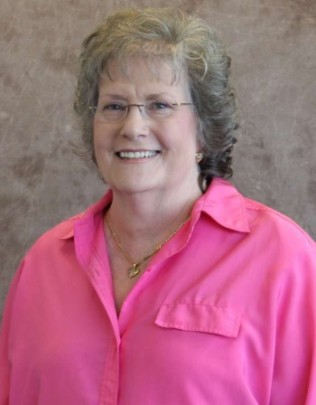 Family Nurse Practitioner Janice Napier, with St. Luke's Health-Memorial Clinics in San Augustine, is the epitome of a lifelong learner. Having recently received her diploma for her Doctorate of Nursing Practice at the tender age of 71, Napier says it's never too old to accomplish your dreams. Napier will officially graduate from Grand Canyon University next month with the highest clinical nursing degree that can be obtained.
Napier completed her Direct Practice Improvement project this year -- a process similar to defending a dissertation -- titled Geriatric Polypharmacy: A Potentially Lethal Dilemma, using San Augustine Family Practice physician Dr. John Oglesbee as her content expert.
Napier has been in the medical field for more than 50 years. She was a graduate of the 2nd Angelina College LVN program in 1971, and went on to receive her Bachelor's degree in Nursing from Stephen F. Austin State University in 1981 while working fulltime and raising her two young children.
"The opportunity came to get my Master's degree when I was 50 years old," Napier said. "I graduated in December 1998 from UTMB through their dual Master's and Family Nurse Practitioner program. I went to work for Memorial in 1999 and have been employed as a Family Nurse Practitioner at Memorial ever since."
Napier said she felt called to the nursing vocation when she was 9 years old. Her father was living in a boarding hotel at the time, and the cook "fell out."
"I helped him resuscitate her, and I felt called at that point to do this for the rest of life," Napier said.
In the ever-changing health care field, Napier said she always finds something new to learn. She fought her own battle with breast cancer in 2001, including a double mastectomy and chemo, followed by reconstruction surgery in 2002. Through her personal, educational and professional pursuits her father's gentle words of wisdom have guided her.
"My daddy always told me, 'Can't never did anything.' Cannot is negative and it will end everything right there. You can do it. It may take longer if you're older, but if you learn it when you're older, you don't forget it," Napier said. "Medicine changes every day and with those changes come new procedures and processes and new formulations of medicine. I enjoy learning, and I learn new things every day. I don't know everything, but that doesn't stop me from having this yearning to know everything I can about my vocation."
With her husband – a retired forester from the former Temple Inland – her children and grandchildren as her biggest supporters, Napier finished her clinical program with 3.89 GPA, never accepting anything less than excellence. She encourages others her age to set goals and keep busy in order to have something to "stay alive for."
"I don't see in my Bible where God gives us a retirement date, so as long as I'm physically and mentally capable I plan to use my talents in some capacity," Napier said. "I'm just a little country girl. If I can do it, any one can." 
Publish date:
Friday, March 31, 2017
Find a Doctor
---
Looking for a doctor? Perform a quick search by name or browse by specialty.