Nursery Nurse Retires after 44 Years
After more than four decades of bathing, rocking and swaddling newborns, Shirley Dixon, LVN at Memorial Medical Center-Lufkin, has retired.
Dixon began working in the Memorial nursery in January 1969. She attended Memorial's LVN nursing program and decided to stay. Over the past 44 years, she has held thousands of newborns, performed hearing screenings and admission assessments. She has fed, rocked, burped and loved on more babies than most can imagine.
"I can truly say that I loved my job," Dixon said. "How many people get paid to take care of their own grandbabies? I am blessed to have been put somewhere that I love working."
She vividly remembers a preemie born at Memorial weighing just 1 pound and 15 ounces – just one of the many memories she will take with her. She said her favorite experience was taking the babies to their parents for the first time.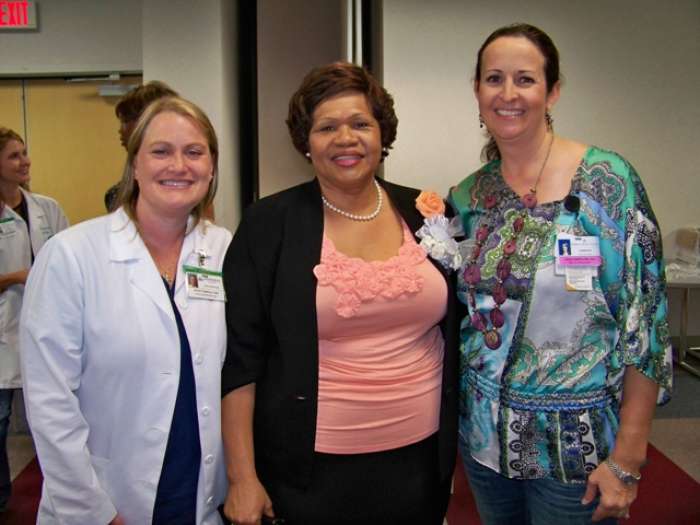 "There were always a lot of tears, lots of laughing, and even fainting sometimes," Dixon said.
Dixon officially retired on May 1. Memorial employees celebrated Dixon's dedication to the hospital at a retirement party on June 7.
Publish date:
Monday, June 10, 2013
Find a Doctor
---
Looking for a doctor? Perform a quick search by name or browse by specialty.