Nurses Celebrated at Memorial Medical Center-San Augustine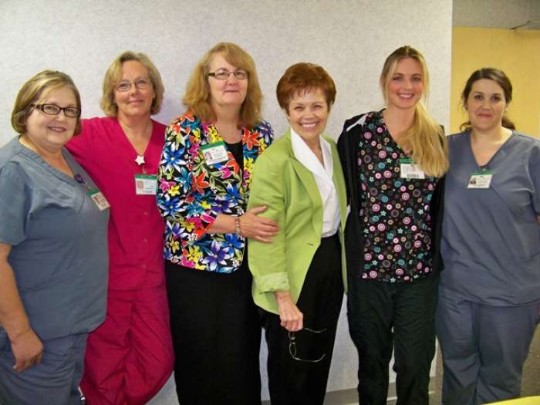 Memorial Medical Center–San Augustine recently joined the American Nurses Association in celebrating National Nurses Week. The purpose of the week-long celebration is to raise awareness of the value of nursing and help educate the public about the role nurses play in meeting the health care needs of the communities they serve. The week May 5-12 was proclaimed Nurses Week by San Augustine County Judge Samye Johnson (4th from left) at a reception held for nurses at the hospital. From left, Mary Eberlan, PCT; Eve Durham, RN; Darlene Williams, RN, MMC-San Augustine Administrator; Mila Marshbum-Evans, RN and Hope Harrison, LVN, are part of the Nursing Staff that was recognized as part of National Nurses Week.
Publish date:
Monday, May 13, 2013
Find a Doctor
---
Looking for a doctor? Perform a quick search by name or browse by specialty.