Open Letter From Doug Lawson, Ph. D
It's been four months since I took over as President of Baylor St. Luke's Medical Center. At that time, I promised to take all steps necessary to put the hospital back on the path to excellence and to earn the trust of our patients, their families and our community. In this short time, we have accomplished much – but clearly have much more to do.
New hospital leadership began stepping into place in mid-January, and we immediately began to address a range of improvement areas across the hospital. We then participated in a full-scale review of every aspect of our operations by experts from the Centers for Medicare & Medicaid Services (CMS).
Today, I am disclosing the results of the CMS survey. The results point to remaining housekeeping, maintenance, and patient safety issues that in no way meet our standards, expectations or commitments to our community. We are taking seriously every opportunity for improvement and we are addressing the findings with urgency. We are confident that the next review will reflect our commitments and accomplishments.
The conditions described in the CMS report did not occur overnight, nor were they the result of any single factor. CMS reviewers found deficiencies in the areas of hospital governance, infection control, and food services. We take the issues CMS identified seriously and we owe it our patients and their families to correct them immediately – and we have already started to do so through our internal quality program.
We appreciate the expertise, thoroughness and professionalism of the CMS survey team during the recent review and look forward to incorporating their insights into additional steps Baylor St. Luke's will take to ensure it will meet all requirements by CMS. Many significant improvements already have been completed across the hospital, we are confident remaining findings will be implemented in the coming weeks. We will continue to work with our leaders, physicians and CMS to achieve full regulatory compliance. We are committed to adhering to safe practices and operations – it is foundational to our organization.
In the interest of full transparency, I am posting the full CMS report and the hospital's corresponding Plans of Correction on our website. You can view the following documents here:
While there is a required statement of a potential Notice of Termination, we are confident that our efforts will lead to full compliance with CMS' requirements to continue providing care to the many we serve. Based on continued progress in implementing a series of improvements, the hospital is confident all conditions will be met within this timeframe. We will continue to care for our community and open our doors to those who need us the most, as we have for almost 75 years.
As I noted in February, this is a challenging time for our hospital. While we cannot change the past, we can continue to do everything possible to provide the highest quality, safest possible care and to do so with compassion. I remain confident that Baylor St. Luke's will emerge stronger than ever.
I would like to take this opportunity to thank the nurses, staff and physicians across the hospital in embracing the survey process and most importantly, immediately addressing the findings for safe delivery of care to every patient. We believe this process will result in an even stronger organization in the future, greatly benefiting our patients, their families and the entire community we serve. In the coming months, I will continue to keep our community updated on our progress.
Sincerely,
Doug Lawson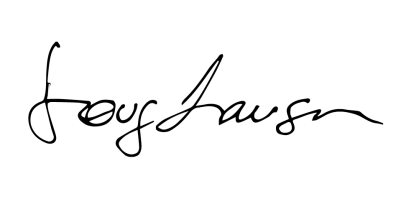 Publish date:
Friday, May 17, 2019