Patient Access Week Celebrated in San Augustine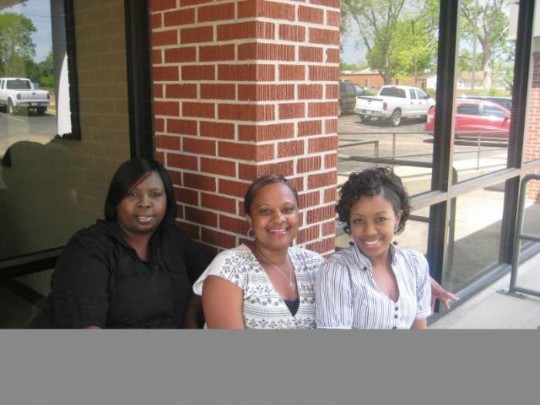 They are the ones you speak with when scheduling an appointment at the hospital and the ones who register patients as they come into the hospital.  Memorial Medical Center – San Augustine recently recognized employees working in patient access areas during National Healthcare Access Personnel Week.  Patient access areas include admissions and centralized scheduling departments.  Among those being recognized were, from left, Diana Cotton, Registration Clerk; Sascha Johnson, Admissions Supervisor and Heaven Gant, Registration Clerk (not pictured Theresa Larkin, Centralized Scheduling).  Access personnel, among many other duties, schedule patients for admissions and are made aware of patient transfers.  They also must be familiar with the procedures and guidelines of various insurance companies.
Publish date:
Friday, April 15, 2011
Find a Doctor
---
Looking for a doctor? Perform a quick search by name or browse by specialty.