Pioneer in minimally invasive heart surgery joins Baylor College of Medicine and Baylor St. Luke's Medical Center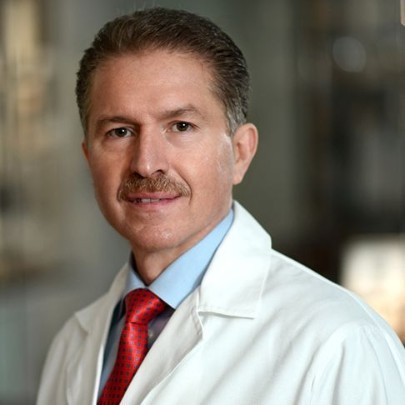 Lamelas, who has completed more than 14,000 cardiac surgical operations in his career, has played a significant role in advancing the field of minimally invasive cardiac surgery, as well as developing facilitating instruments. He has trained more than 700 physicians from around the world in this approach over the last 12 years.
"Dr. Lamelas is a true pioneer in the field of minimally invasive valve surgery," said Dr. Paul Klotman, president, CEO and executive dean at Baylor College of Medicine. "He will be a great addition to our impressive cardiothoracic team." Lamelas joins Baylor from Mount Sinai Medical Center in Miami, Fla., where he served as the chief of cardiac surgery for the past eight years. Lamelas has been in practice in Miami for more than 26 years.
"As an internationally renowned cardiothoracic surgeon, Dr. Lamelas brings an extraordinary mix of experience and talent that will be a true benefit to our cardiovascular program at Baylor St. Luke's Medical Center and the community," said Gay Nord, president at Baylor St. Luke's Medical Center.
While he practices all facets of cardiac surgery, his main focus over the past 12 years has been minimally invasive cardiac surgery. Lamelas has developed techniques to facilitate minimally invasive approaches for repairing simple congenital cardiac defects, removal of cardiac tumors, aortic valve surgery, mitral valve surgery, double and triple valve surgery, as well as replacing the ascending aorta without splitting the sternum.
"The procedures involve a small incision on the right side of the chest and do not involve opening the breast bone. Utilizing specialized equipment and instruments, access to and exposure of the heart chambers and valves are obtained," said Lamelas.
Minimally invasive valve surgery allows for a shorter stay in the hospital as well as a quicker return to a full and normal level of activity. Most valve surgery patients are candidates for this procedure.
"The addition of Dr. Lamelas is an enormous asset to the department of surgery, Baylor College of Medicine and the Houston community," said Dr. Joseph Coselli, vice-chair of surgery and chief of cardiothoracic surgery at Baylor College of Medicine. "His minimally invasive approach offers patients an important option that allows them to return to their daily lives faster."
"I'm proud to be able to continue my career at an institution that was there when cardiac surgery began and now be a part of its history," said Lamelas. "It will help me disseminate my knowledge and experience in cardiac surgery. In addition, I will have the opportunity to train the surgeons of the future in minimally invasive surgery and make this more of a reproducible and widely adopted technique that will benefit a larger population of patients."
Lamelas, who was born in Cuba and came to the United States with his family at the age of 2, is also fluent in Spanish.
Lamelas is board certified in thoracic surgery and a member of the American Association of Thoracic Surgeons and the Society of Thoracic Surgeons. He also is a fellow in the American Board of Surgery, American College of Cardiology, American College of Chest Physicians, and American College of Surgeons. Lamelas has lectured both nationally and internationally and his work in the field of minimally invasive valve surgery has been extensively published.
He will see patients at the Baylor Clinic, 6620 Main St., suite 1325. For appointments, call 713-798-1300.
Publish date:
Monday, January 09, 2017
Find a Doctor
---
Looking for a doctor? Perform a quick search by name or browse by specialty.