Radiologic Technologists Recognized at St. Luke's Health Memorial Lufkin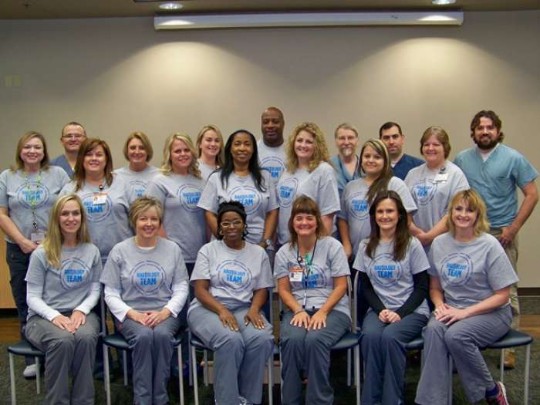 Performing diagnostic imaging examinations such as X-rays, computed tomography (CT) scans, magnetic resonance imaging (MRI), mammography and more, Radiologic Technologists (Rad Techs) play a vital role in health care.  Each year during the week of November 8,   the day in 1895 that X-rays were discovered, Rad Techs are recognized for their important contributions in helping identify pathologies, plan and administer treatment and restore patient health.  St. Luke's Health Memorial Lufkin recently recognized these technologists during National Radiologic Technology Week.
Publish date:
Friday, November 14, 2014
Find a Doctor
---
Looking for a doctor? Perform a quick search by name or browse by specialty.