Senior CT Technologist Earns Employee of the Year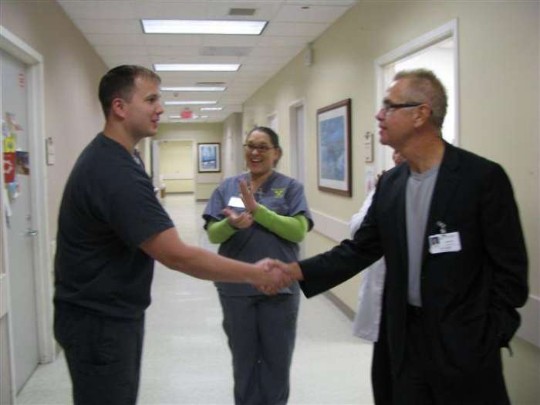 It is in the genuine nature of health care professionals to exude compassion and comfort for the suffering. Every day, they make it their mission to help the sick feel better and to heal the hurting. Memorial Medical Center-Livingston recognizes and honors those who go above and beyond the call of duty to care for others. Senior CT Technologist Jason Minchew was chosen as Memorial's Employee of the Year for his compassion for patients and visitors and for his outstanding customer service values.
Minchew is no stranger to this kind of honor. He was recognized in May of this year as the hospital's Everyday Hero when a fellow employee witnessed Minchew helping a patient through the cafeteria line. The Everyday Hero award is an internal honor presented to employees who exemplify the act of going above and beyond traditional expectations of the hospital staff.
The three-year employee at Memorial works in the Imaging Department.
Publish date:
Tuesday, December 18, 2012
Find a Doctor
---
Looking for a doctor? Perform a quick search by name or browse by specialty.