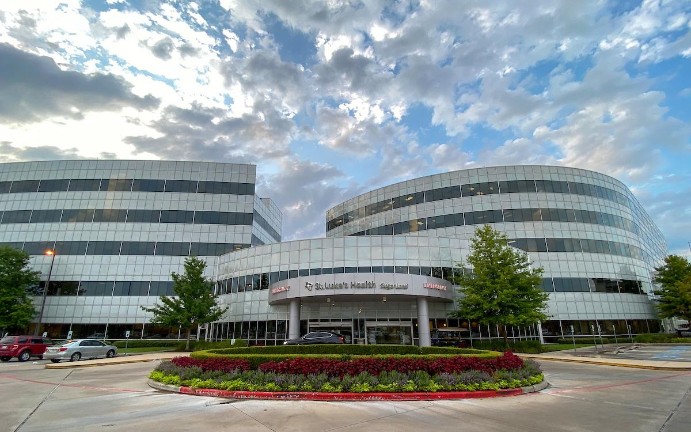 SUGAR LAND, TX (September 20, 2023) – St. Luke's Health-Sugar Land Hospital has earned designation as a Basic (Level IV) Trauma Facility by the Texas Department of State Health Services (DSHS). The designation recognizes the hospital's ability to stabilize all major and severe trauma patients 24 hours per day/7 days per week.
"Our Sugar Land emergency room offers exceptional trauma care with access to expert physicians and state-of-the art imaging and technology," said Steven Foster, president of St. Luke's South Houston market. "I'm extraordinarily proud of our staff for the work and commitment that goes into earning this designation. It serves as further proof that St. Luke's-Sugar Land is an exceptional choice for comprehensive emergency care in Fort Bend County." 
Hospitals that earn the designation must also be an active participant of the regional advisory council, have established relationships with EMS providers, and meet other criteria. 
This designation is valid for a three-year period, expiring October 1, 2026.
About St. Luke's Health
St. Luke's Health is home to 16 hospitals covering Houston, Brazos Valley, Brazosport, and Lufkin and includes Baylor St. Luke's Medical Center, the research and teaching hospital for Baylor College of Medicine. St. Luke's Health is also home to the Texas Heart ®Institute (THI), the top-ranked heart center in Houston, and the Dan L Duncan Comprehensive Cancer Center, a nationally ranked NCI-designated cancer center. Its integrated network of care includes more than 380 employed and 1,600 clinically aligned network providers, and more than 21,000 employees, providers, interns, and volunteers delivering high-value, nationally-ranked quality care within a Christian ministry of healing. St. Luke's Health is a member of CommonSpirit Health, a national nonprofit, Catholic health system with more than 140 hospitals covering 21 states and delivering care to more than 12.3 million patient visits annually. Learn more at stlukeshealth.org.
Publish date:
Tuesday, September 26, 2023