TAHV Officers Visit Memorial Medical Center-Lufkin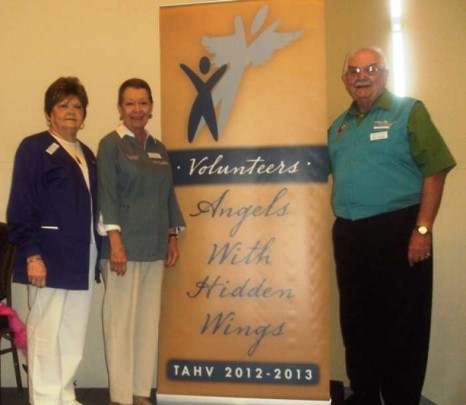 The Texas Association of Healthcare Volunteers State Officers visited Memorial Medical Center-Lufkin on October 15 to meet with Director of Volunteers Sharon Kelley and other Memorial volunteers on duty throughout the hospital.  From left, TAHV President Elect Fran Wyatt, of Atlanta, Texas, TAHV President Pat Densford, of Round Rock, and TAHV 1st Vice President Don Newland, of Lufkin, were on their annual statewide tour visiting more than 20 hospitals and attending 10 district meetings of hospital volunteers.
Publish date:
Friday, November 02, 2012
Find a Doctor
---
Looking for a doctor? Perform a quick search by name or browse by specialty.