Texas Healthcare Volunteer Officers Come to Memorial Medical Center-Lufkin
The Texas Association of Healthcare Volunteers officers visited Memorial Medical Center-Lufkin on Monday as part of a statewide tour. Memorial Volunteer Auxiliary member Don Newland (right) serves as President Elect of the organization. He was joined by President Fran Wyatt (left) as they toured the hospital and Memorial Gift Shop. The statewide tour began in early September and will continue through the next week.
"We have been as far as west Texas down to Padre Island," Wyatt said. "We tour hospitals, talk to the volunteers and see what challenges other volunteer auxiliaries are facing. We've gotten a lot of good ideas as we go across the state."
First Vice President Gypsie Hufnagle (not pictured) has also been a part of the trip but was unable to come to Lufkin.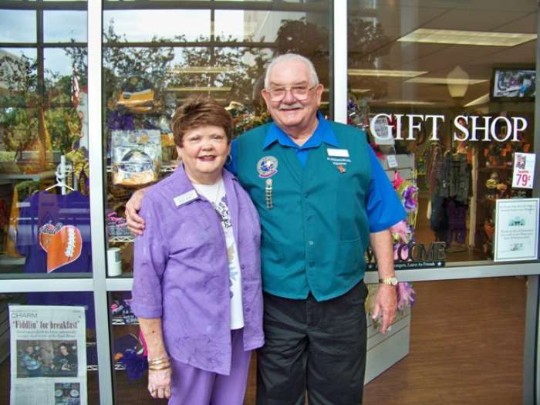 Publish date:
Monday, September 30, 2013
Find a Doctor
---
Looking for a doctor? Perform a quick search by name or browse by specialty.