Therapy Dogs Bring Good Cheer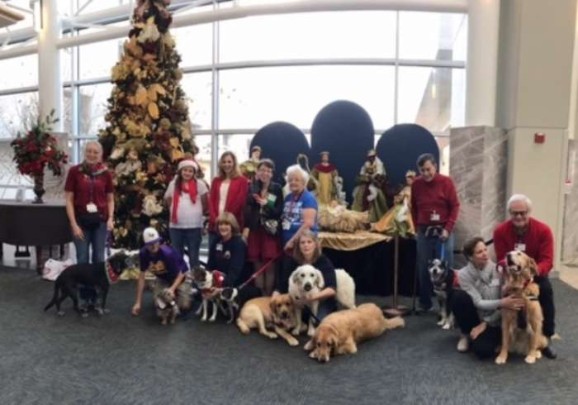 For several years, the Good Shepherd Therapy Dog group has visited St. Luke's Health-Memorial bringing lots of good cheer on four legs. Recently, the group of registered therapy dogs and their owners gave a warm welcome to patients and staff alike.
"We are all dog lovers, and we love being with our dogs because they give us so many blessings," said Donna Work, a member of the Good Shepherd Therapy Dog group. "We want to give those blessings to others. All of us agree that when we go on a visit like this, we get as much from it as the folks that we visit."
St. Luke's Health-Memorial is part of Catholic Health Initiatives (CHI), a national nonprofit health system based in Englewood, Colorado. The faith-based system operates in 18 states and includes 103 hospitals, as well as long-term care, assisted- and residential living communities; community health services organizations; home health agencies and outpatient facilities and services.
Publish date:
Tuesday, January 03, 2017
Find a Doctor
---
Looking for a doctor? Perform a quick search by name or browse by specialty.