Volunteer Auxiliary Donates Vital Sign Machines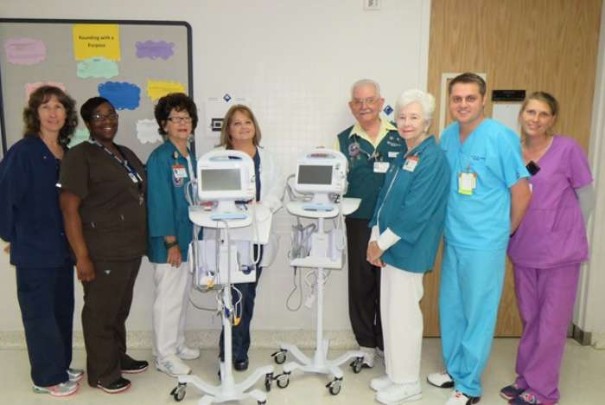 The St. Luke's Health Memorial Lufkin Volunteer Auxiliary recently purchased vital sign monitors for two medical surgical units at the Lufkin hospital. The portable monitors provide nurses and nurse aids with accurate readings of a patient's temperature, blood pressure, oxygen levels and more – all necessary information for understanding more of what is going on with the patient's condition and improving his or her health while in the hospital.
Publish date:
Monday, November 02, 2015
Find a Doctor
---
Looking for a doctor? Perform a quick search by name or browse by specialty.