Volunteers purchase Thermosuit for Memorial emergency department
The Volunteer Auxiliary at Memorial Medical Center-Lufkin recently purchased a Thermosuit by Life Recovery Systems for the emergency department staff. The system helps preserve the neurological status of a patient for post cardiac arrest recovery. The $29,900 machine connects to a suit that looks similar to an inflatable swimming pool. The patient is safely placed inside of the suit while the machine circulates water bringing the patient's core temperature down to 94 degrees Fahrenheit.
Money raised through scrub and jewelry sales and the Memorial Gift Shop makes it possible for the Volunteer Auxiliary to support the care of patients at Memorial.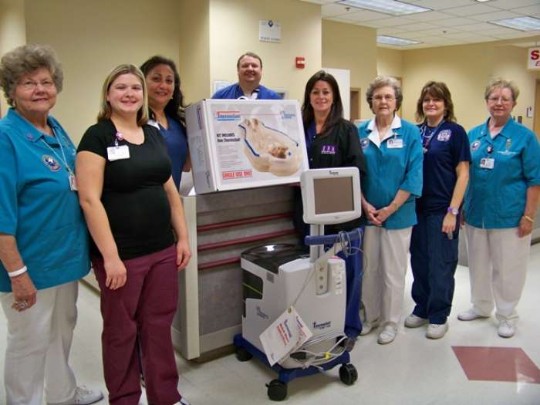 Publish date:
Friday, July 27, 2012
Find a Doctor
---
Looking for a doctor? Perform a quick search by name or browse by specialty.