Winnie Berry Humane Society Receives Donation from Women's Power Lunch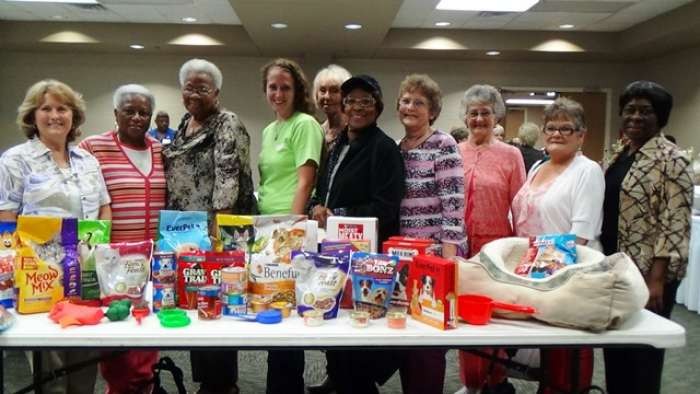 Animals waiting to be adopted at the Winnie Berry Humane Society in Lufkin are enjoying new toys, beds, treats and food thanks to the generosity of Memorial's Women's Power Lunch members.  Recently the group collected items for the animal shelter at its monthly luncheon in Lufkin.  Gay Ippolito, Bennie Rogers, Emma Ligon, Katie Burton, Supervisor at the Winnie Berry Human Society, Freda Honeycutt, Diana T. Scott, Bonnie Dowdy, Brenda Stockman, Nell Bell and Barbara Brown show off some of the collected items.  Each month the Women's Power Lunch asks participants to support local non-profit agencies by donating specific necessities for those organizations.  In July, attendees are asked to bring items such as toilet paper, paper towels, cleaning supplies, dish detergent, laundry detergent and pillows for the Lufkin Dream Center.  The luncheon is free to the public.
Publish date:
Monday, July 07, 2014
Find a Doctor
---
Looking for a doctor? Perform a quick search by name or browse by specialty.