Women's Power Lunch Attendees Donate to Books That Benefit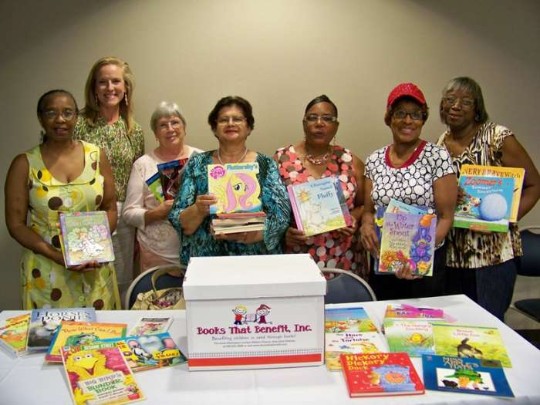 Books That Benefit, a local nonprofit organization that collects new and gently used books for children in an effort to improve their literacy skills, recently received a donation from Memorial Medical Center—Lufkin .  The members of the hospital's Women's Power Lunch collected books during its monthly luncheon in June.  Vickey Booker, Becca Chance, Books That Benefit Representative; Jerry Fenley, Pat Guinn, LaFrancis Kelly, Diana Scott and Bettie Alexander display some of the books that were donated to the organization.  Each month the Women's Power Lunch group collects items for various non-profit agencies.  In July, the women will collect items for Angelina Beautiful/Clean Teacher's Warehouse.  Memorial Medical Center—Lufkin hosts the Women's Power Lunch on the 4th Wednesday of every month.  The luncheon is free to the public.  To learn more about the program visit https://www.memorialhealth.org.
Publish date:
Wednesday, July 03, 2013
Find a Doctor
---
Looking for a doctor? Perform a quick search by name or browse by specialty.