Women's Power Lunch Attendees Donate to Harold's House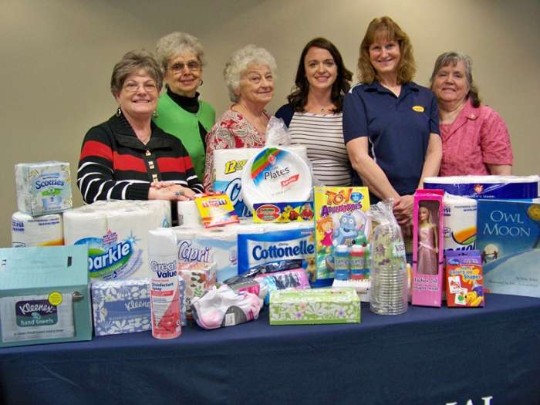 As part of their mission of giving back to the community, Memorial Medical Center—Lufkin and participants of the monthly Women's Power Lunch are helping a local non profit agency with everyday necessities.  This month the women attending the luncheon donated toys, clothes and supplies to Harold's House of Angelina County.  (pictured from l to r) Dianne Gibson, Patsy Nicholson, Lorene Byrnes, Dr. Carolyn Moyers, Kathy Brown and Sonja Morgan show off some of the items that will benefit the children's organization.
Each month Memorial collects items for various non profit agencies.  In May, the women will donate supplies to the Salvation Army Adult Day Center.  Memorial Medical Center—Lufkin hosts the Women's Power Lunch on the 4th Wednesday of every month.  The luncheon is free to the public.  To learn more about the program visit   https://www.memorialhealth.org.
Publish date:
Friday, April 26, 2013
Find a Doctor
---
Looking for a doctor? Perform a quick search by name or browse by specialty.