A Parent's Safety Checklist for Bringing Kids Back to Daycare
As more businesses and offices open back up around Texas, parents with young children may be concerned about whether it's safe to bring their kids to daycare. While nothing is completely risk-free, childcare facilities around the state are adopting new protocols and undergoing additional training to help keep your children safe. If you plan on bringing your little ones to daycare, follow this checklist to minimize the spread of COVID-19.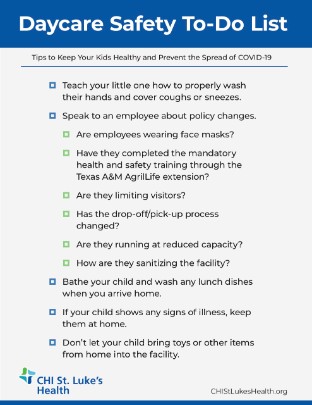 Find a Doctor
---
Looking for a doctor? Perform a quick search by name or browse by specialty.