What Happens When a Person Gets COVID-19?
This blog was originally published on April 20. Because the situation surrounding COVID-19 is constantly evolving, some information may not be up to date. Stay informed by following information from your local officials and by visiting the CDC website.                                                                                                                                                                               
At this point, you know that COVID-19 is a major concern, but do you understand how this virus impacts the body? Learn what goes on within the body and why this virus can become so serious when it affects specific people.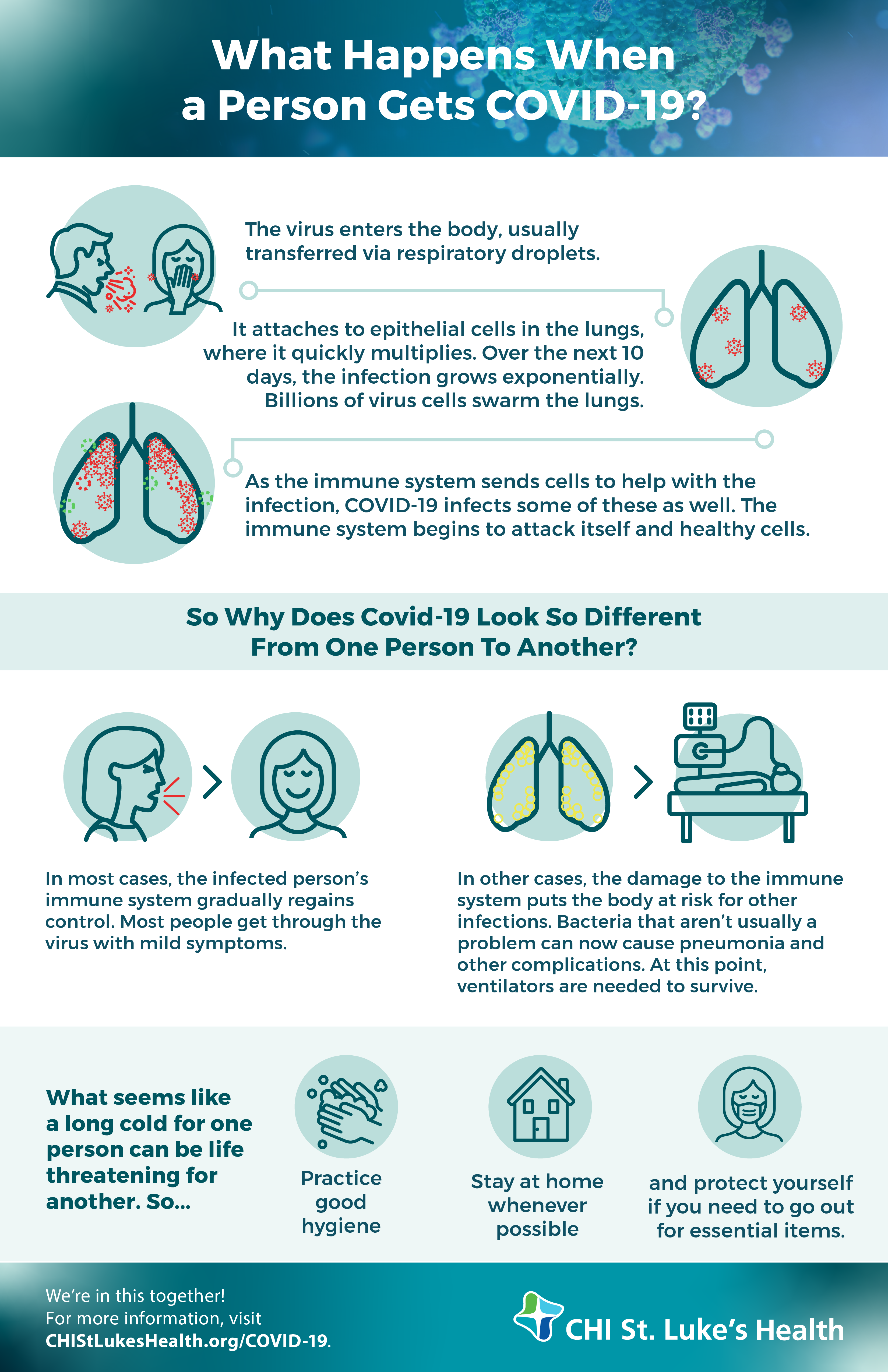 At St. Luke's Health, we're proud to be a community resource for developing information regarding the current pandemic situation. For up-to-date information and helpful resources, visit our COVID-19 Information Hub. You can also schedule a virtual visit with your Baylor St. Luke's Medical Group physician, helping you stay healthy while staying safe at home.
Find a Doctor
---
Looking for a doctor? Perform a quick search by name or browse by specialty.