Join St. Luke's Health-Memorial in the Fight Against Heart Disease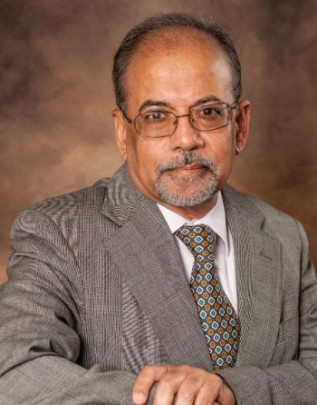 Heart disease remains the leading cause of death in American men and women.  This terrifying reality takes center stage during the month of February as the American Heart Association and health organizations across the country recognize National Heart Month. St. Luke's Health-Memorial Lufkin, an accredited Chest Pain Center with Primary PCI (Percutaneous Coronary Intervention) with Resuscitation, wants all of East Texans to pay special attention to their hearts – this month and all year around – by arming themselves with education and awareness.
Heart disease includes numerous problems, many of which are related to the buildup of plaque in the walls of the arteries. This buildup narrows the arteries, making it harder for blood to flow through. If a blood clot forms, it can stop the blood flow causing a heart attack or a stroke.
So what causes the plaque to build up?
Cardiologists say it's a complex process that starts when the inner lining of the artery is damaged. Three possible causes of damage are elevated levels of cholesterol and triglycerides in the blood, high blood pressure and cigarette smoking.
While family history dictates what diseases a person is predisposed to there are simple precautions that can be taken to reduce risk factors for heart disease.
"When it comes to preventing heart disease, don't smoke, exercise regularly, manage stress appropriately, and eat a balanced low cholesterol diet," said Kevin Hudson, F.A.C.C., interventional cardiologist with The Heart Institute of East Texas. "Diabetics and patients with high blood pressure need to adhere to the prescribed medical regimen of their primary care physician.  Preventive measures include regular follow-ups with their primary care physician to monitor for any problems or changes that could require further testing for heart disease."
Women are at a particularly high risk for this devastating disease. Each year, cardiovascular diseases claim the lives of nearly half a million women—almost one per minute In fact, more than 8 million women are currently living with heart disease, and last year alone, 267,000 women died from heart disease, according to the American Heart Association. Unfortunately, the signs and symptoms of cardiac distress present themselves in women much differently than men, who often experience what's normally portrayed on television and in the movies.
"Although men and women can experience pain as pressure that feels like an elephant sitting on their chest, women can experience a heart attack without chest pain," said Ravinder Bachireddy, F.A.C.C., interventional cardiologist and President of the Heart Institute of East Texas. "Women may experience shortness of breath, pressure or pain in the lower chest or upper abdomen, dizziness and fainting, upper back pressure, extreme fatigue, or profuse sweating.  Even when symptoms are subtle, the consequences can be deadly, especially if women experiencing these symptoms do not get help right away."
If these signs are present, call 911 immediately.
St. Luke's Health-Memorial will join the nation in the fight against heart disease in women on February 3 by going red. The annual Go Red for Women Day raises awareness about heart disease being the No. 1 killer of women each year. Employees are all encouraged to wear red on this day and hope the rest of Lufkin will join them. St. Luke's Health-Memorial is part of Catholic Health Initiatives (CHI), a national nonprofit health system based in Englewood, Colorado. 
Learn more information about heart disease. 
Publish date:
Thursday, January 26, 2017
Find a Doctor
---
Looking for a doctor? Perform a quick search by name or browse by specialty.