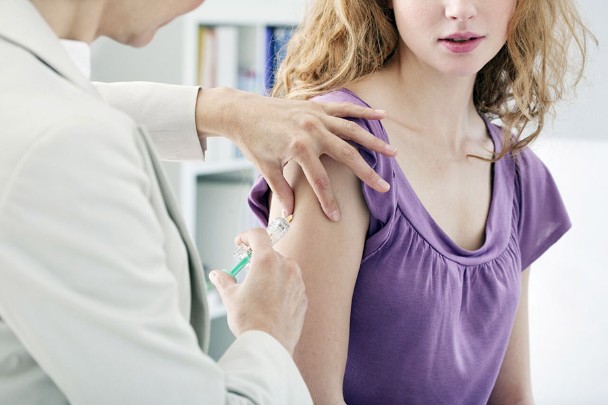 3 Things to Know About Cervical Cancer

Cervical cancer is the second most common cancer among women around the world, and it can affect women of all ages. Thanks to preventative vaccines, rates of cervical cancer have decreased in recent years. However, early detection is vital to surviving this cancer. Check out these three important facts to learn more about this illness.
      1. HPV causes most cases of cervical cancer.
Human papillomavirus (HPV) is a very common virus that can occur without presenting any symptoms. The CDC estimates that 20 million people are currently living with HPV worldwide, and an additional 6.2 million will contract the virus each year. HPV affects both women and men, and it is one of the most easily transmitted STDs. Research has found HPV responsible for cases of cervical, throat, penile, anal, vulvar, and vaginal cancers.
While it's possible to contract any cancer without having this virus, the vast majority of cervical cancer cases occurs in those who also have HPV. Since 2006, a highly effective HPV vaccination has been available that your doctor's office can administer in two or three shots over a six-month period. Doctors recommend both males and females between the ages of 9 and 26 years receive the vaccine to protect themselves from the risk of future cancers.
       2. Early detection is key.
Cervical cancer often does not present symptoms until it reaches an advanced stage. However, early detection significantly improves the likelihood of successful treatment and remission. As Pap testing has become a routine part of gynecologic care, it's much more common for doctors to find pre-invasive lesions, or pre-cancers, rather than later-stage cervical cancer. The CDC recommends women between the ages of 21 and 65 years get routine Pap smears as recommended by their doctors.
Today, most women diagnosed with late-stage cervical cancer are economically disadvantaged and have not had a Pap smear in years. Fortunately, the CDC provides resources for free or low-cost Pap tests to eligible women through the National Breast and Cervical Cancer Early Detection Program. Call 800-CDC-INFO or visit their website to learn more.
    3. Smoking and other factors increase your risk.
In addition to having HPV, other factors could increase your risk of developing cervical cancer. Smoking, immunodeficiency disorders, and other factors that lower your immune system's response can allow cancer to form. There are also higher rates of cervical cancer in women who have used oral contraceptives for more than five years as well as those who have given birth to three or more children. Other risk factors include being overweight, having your first pregnancy before the age of 17, and having a family history of cervical cancer.
While there are ways to lower your risk, there's no way to prevent cancer completely. It's important to visit your OB/GYN regularly for a Pap smear. Schedule your well-woman exam with Baylor St. Luke's Medical Group today.
Sources:
Cervical Cancer Facts
Cervical Cancer
Attention Women: 6 Must-Know Facts About Cervical Cancer

Find a Doctor
---
Looking for a doctor? Perform a quick search by name or browse by specialty.