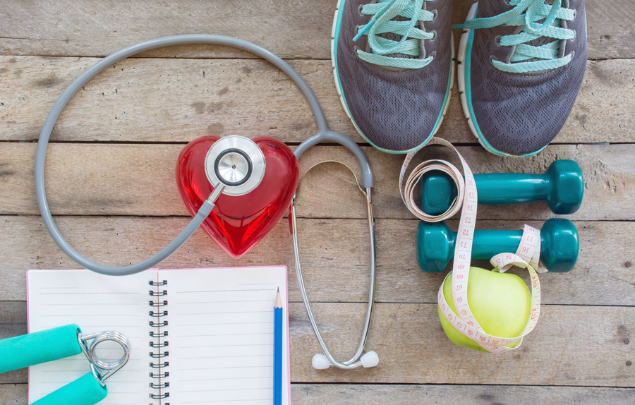 4 Steps to Your Perfect Exercise Plan
Physical activity is one of the most important elements of health, and its benefits are endless. Exercise can help your mood, keep you fit, and even reduce your risk for chronic diseases, like heart disease, diabetes, and some cancers. Start on your path to health by creating your perfect exercise plan.
Step 1: Talk with your doctor.
This is the most important step to creating an exercise plan. Share your health goals with your healthcare provider and see what he or she suggests. You may have conditions that require you to avoid certain activities. Your physician can make sure that you are physically ready to engage in an exercise plan. Our physicians at Baylor St. Luke's Medical Group Sugar Land and Baylor St. Luke's Medical Group The Vintage can develop a personalized exercise and nutrition plan to help you reach your ultimate goals.
Step 2: Choose your favorite aerobic activities.
Aerobic activities work out your heart and lungs. Aerobic exercise improves your circulation and can help control your blood pressure and relieve stress. Types of aerobic activities include running, walking, cycling, dancing, swimming, tennis, racquetball, kickboxing, and basketball. Choose your favorites among the activities your doctor recommends to get your heart pumping.  
Step 3: Choose your favorite strengthening activities.
Along with aerobic fitness, it's important to strengthen your muscles. Muscle strengthening activities include yoga, weight lifting, pilates, barre, climbing, pushups, situps, even yard work and gardening. Choose your favorites among the activities your doctor recommends. You can mix it up to work different muscle groups and keep exercise interesting.  
Step 4: Schedule it out.
If you are just starting out, take it slow. Experts recommend at least 30 minutes of exercise a day or on most days of the week and engaging in at least two types of physical activity twice per week to cover your aerobic and muscular fitness. You can even log your progress, how you feel after each workout, and tips for your next activity. Remember to schedule time before your activity for warming up and stretching and time after to cool down. Be sure to wear the appropriate clothing and gear and to stay hydrated.
If you experience chest pain, shortness of breath, joint or bone problems, or dizziness when starting your exercise plan, visit your doctor immediately. Same-day or next-day appointments are available at our Baylor St. Luke's Medical Group locations.
Sources:
Exercise: The Right Program and the Right Preparation
Exercise: Before Starting an Exercise Program
Five Fresh Forms of Indoor Fitness
Exercise Your Way to a Healthy Heart
Find a Doctor
---
Looking for a doctor? Perform a quick search by name or browse by specialty.