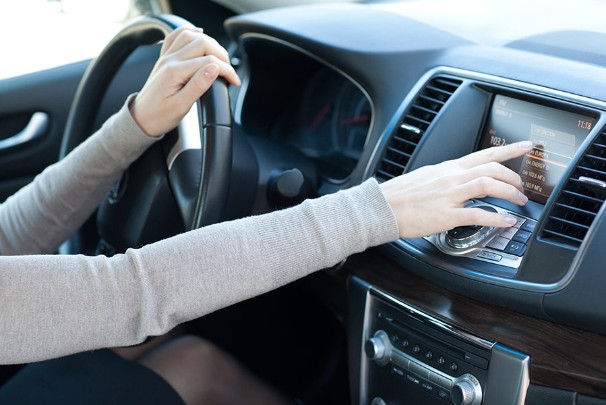 Are These Driving Distractions Making You Unsafe?
Each day, distracted driving contributes to a reported nine driver deaths and more than 1,000 injuries. Anything that interferes with our visual, manual, or cognitive function while driving can lead to a fatal crash. Though we most often associate distracted driving with texting, there are other distractions—such as food spills, pets, and GPS—that can put you at risk. Let's take a look at a couple of dangerous distractions over which we might be endangering our passengers and ourselves.
Is a "Hands-Free" Call Safe?
Car manufacturers have begun featuring hand-free technologies as a safer alternative to the texting and driving epidemic. But recent research from AAA calls hands-free a "mental distraction," even though our hands may not leave the wheel.
When you respond to read-aloud texts and emails, it's taxing on your mental workload and takes your mind away from the road. You miss visual cues, your reaction time slows, and you compromise your brain function when using hands-free features behind the wheel. Save the calls and texts for when you reach your destination.
Using Mirrors for More Than the Road
Car mirrors can turn from a safety tool to a distraction, depending on how you use them. Say you're running late for work and decide to use your mirrors to do your makeup in the car. Or if you have kids in the backseat, and you find yourself constantly checking on them with your rearview mirror. These scenarios, among many, take our eyes away from the traffic ahead. When a mirror becomes a visual distraction, it's time to refocus.
While most distractions are avoidable, accidents still happen. Be proactive and make a plan for your family in case of an emergency. Locate your nearest St. Luke's Health emergency department to find a place for you and your loved ones to get the care you need when every minute counts.
Sources:
DMV.ORG | Distracted Driving
National Safety Council | Distracted Driving Research Infographics
CDC | Distracted Driving
Find a Doctor
---
Looking for a doctor? Perform a quick search by name or browse by specialty.