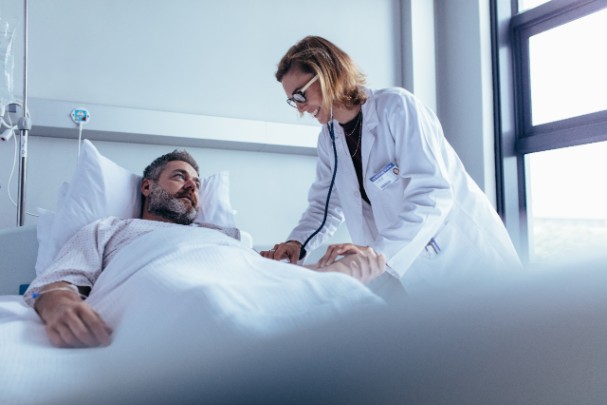 Are You Too Young for a Stroke?
Whether hearing about the prevalence of stroke on the news or social media, you might have thought, I'm too young to worry about having one of those. While this neurological emergency typically occurs in older populations, more and more younger people are having strokes. One study ending in 2010 showed that over 27 years, the number of ischemic strokes in people under the age of 55 increased notably. Learn some of the suspected causes behind these sobering statistics and how you can spot a stroke.
What Is a Stroke?
A stroke is a medical emergency that occurs in one of two ways. Ischemic strokes, the most common type, are the result of a blood clot blocking blood flow to the brain, depriving it of oxygen. Hemorrhagic strokes happen when a weak vessel bursts and blood pools in the brain, causing pressure to build and preventing oxygenated blood from reaching certain parts of the brain.
Why Are Young People Having Strokes?
Many young people aren't practicing healthy habits. Sedentary lifestyles, diets full of fatty, processed foods and added sugars, and drug and heavy alcohol use can all increase someone's risk of experiencing a stroke. One study conducted in 2017 showed that marijuana use significantly increased a person's risk of stroke, a troubling finding as several states are legalizing the drug. In addition, more young people are developing high blood pressure, high cholesterol, and even diabetes due to unhealthy habits, and all of these conditions can greatly increase your risk of stroke.
The increase of strokes might also be due in part to a broader implementation of tools that diagnose stroke rather than an increase in the number of occurrences. The integration of MRIs and other imaging technologies into hospitals has allowed for more accurate diagnoses, whereas in the past, doctors might have incorrectly diagnosed strokes as seizures or migraines.
What Are the Signs of a Stroke?
Strokes require immediate medical attention because the longer the brain goes without oxygen, the more damage it incurs. However, many younger people don't think they could have a stroke and don't know the symptoms, which can delay their access to emergency care. Remember the following signs and steps so you can BE FAST in the event of a stroke:
Balance - The person might lose their balance quickly.
Eyes - They may experience double vision or lose vision.
Face - One half of their face might droop.
Arms - They might not be able to raise both arms.
Speech - They might slur their speech or be unable to talk.
Time - Time is of the essence. Call 911 immediately.
Find a Doctor
---
Looking for a doctor? Perform a quick search by name or browse by specialty.