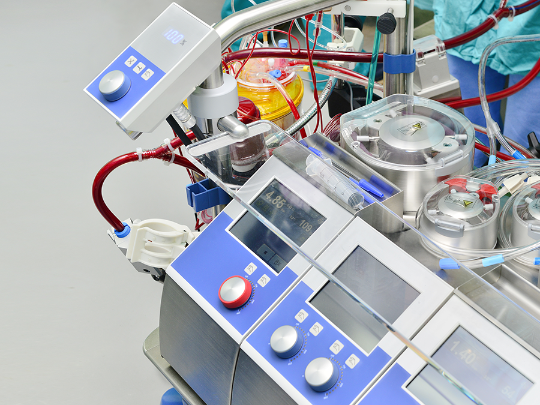 Coffeemaker or Heart-Lung Machine?
In the early '50s, after he had graduated from the University of Texas in 1941 with highest honors, earned his medical degree in 1944 from Johns Hopkins and completed surgical training, Denton A. Cooley, MD, adapted a coffee percolator into a blood oxygenator as part of what would become the heart-lung machine.
It's that kind of ingenuity that led to over 50 years of cardiovascular advancements at the Texas Heart® Institute at St. Luke's Health–Baylor St. Luke's and made Dr. Cooley's name synonymous with cardiovascular surgery. A world-renowned surgeon, he has pioneered many techniques used in cardiovascular surgery and performed the first successful human heart transplant in the United States in 1968. In 1969, he became the first  to implant a total artificial heart in a man. Cooley and his associates have performed more than 118,800 open-heart operations (more than any other group in the world) at Baylor St. Luke's.
To learn more about Dr. Cooley's advancements in cardiovascular health, visit the Texas Heart Institute. 
Find a Doctor
---
Looking for a doctor? Perform a quick search by name or browse by specialty.