Coronavirus vs. Flu: The Key Differences
This blog was posted on March 12th. Because the situation surrounding COVID-19 is constantly evolving, some information may not be up to date. Stay informed by visiting the CDC website.
While COVID-19, also known as the coronavirus, is going viral across news outlets and social media, it's important to ensure that you are getting the facts. Another source of concern is the confusion between the coronavirus and the flu, and their similar symptoms may make it difficult to tell them apart. Check out our infographic to learn about the differences between the two viruses.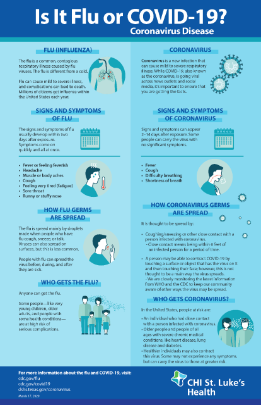 Find a Doctor
---
Looking for a doctor? Perform a quick search by name or browse by specialty.